Hikes Point Wipe Out the Wash
196
signers.
Add your name now!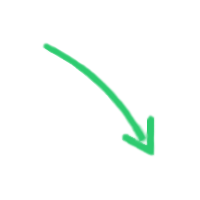 196

signers.

Almost there!

Add your voice!
Maxine K.
signed just now
Adam B.
signed just now
Call to Action!
Residents, Merchants & Concerned Citizens of Hikes Point
Sign this petition against the proposed construction of a SpeedWash Car Wash at 3000 Breckenridge Lane 40220 between the senior communities of El Conquistador and Casa Granada condominiums.
An automatic car wash is proposed for the 1.43-acre site between El Conquistador and Casa Granada which currently is an office building. SpeedWash is a bargain business; exterior washes start at $3/vehicle, and there is no charge for self-serve vacuums. With such incentives, the only way SpeedWash generates profits is by processing as many vehicles as possible, and as quickly as possible. The current SpeedWash facility on Bardstown Road operates seven days each week from 8 a.m. until 9 p.m. At any given time, there may be 20 or more vehicles on the property. It is our contention that 3000 Breckenridge Lane is unsuited to safely accommodate an operation such as this car wash. Among our concerns:
Traffic congestion
Public safety
Noise pollution
Adverse possession issue
Traffic congestion: The area in question is across from the McMahan Plaza Shopping Center which has a full-service Kroger as its anchor. The Breckenridge/Hikes Lane area includes a half-dozen banks and restaurants, and a dozen more businesses. According to the Kentucky Transportation Cabinet, the average daily travel volume on Breckenridge Lane through Hikes Point is more than 31,000 vehicles. Undoubtedly, SpeedWash intends to draw from that number rather than add to it, however, it will require diverting customers onto El Conquistador Place, an access thoroughfare originally constructed for no reason other than to accommodate the needs of residents of the condo community; this includes access by TARC-3, first responders, service and delivery vehicles, home-health workers, and many others. Although plans are unclear at this time, it is possible that, in order to achieve the desired flow, north- and southbound traffic on Breckenridge Lane could be restricted by the construction of a concrete barrier median similar to one on Bardstown Road opposite that SpeedWash location.
Public safety: There are 156 senior residential units at El Conquistador, and 180 at Casa Granada. When considering the safety impact of a SpeedWash at 3000 Breckenridge Lane, it is important to note that the Bardstown Road SpeedWash does NOT have residential communities as its neighbors. The greatest impact would be at El Conquistador, where the proposed plan reduces egress from one of ECC Building 2's exits to only seven feet from the door to the thoroughfare. The plan also would reduce visibility for ECC residents attempting to pull into and out of parking spaces. Metro Louisville EMS frequently make multiple runs each week to ECC and Casa Granada. The police and fire departments also answer calls to the properties regularly. Leadership of the McMahan Fire Protection District has expressed great concern about the impact the SpeedWash will have on access to the condo communities by first responders. Additionally, El Conquistador and Casa Granada residents rely heavily on pedestrian access to McMahan Plaza. It is unclear, but inevitable, that changes to traffic patterns on Breckenridge Lane will affect pedestrians' access and safety.
Noise pollution: The constant noise of vehicles, and the nearly continuous sound of the free car vacuums which run for extended periods, will dramatically increase the noise level around El Conquistador and Casa Granada, diminishing the quality of life for the many seniors who rarely leave the properties.
Adverse possession issue: A portion of the parcel in question currently is used and maintained by El Conquistador for parking and landscaping adjacent to Buildings 2 and 3. For decades, ECC residents have taken initiative and financial responsibility for maintaining the parcel, and also improving it with speed bumps, with the complete knowledge and approval of the various owners of 3000 Breckenridge. Conversely, the current owner of 3000 Breckenridge, Bayside Properties LLC, has declined to maintain its portion of the "border" with El Conquistador, including asphalt resurfacing, striping of parking spaces, weed control/fencerow landscaping, etc. Additionally, Bayside has permitted parking for junk vehicles and a large dilapidated speed boat, creating a permanent eyesore. The SpeedWash plan requires the entire parcel, including the portion that ECC has maintained for so many years. The plan necessitates the relocation of several ECC residents' parking spaces, the elimination of precious landscaping, and renders practically useless one of the four entrances/exits to Building 2. ECC has filed a claim of adverse possession for that portion of the parcel in question.
Based on the concerns noted above, we the residents, merchants, and other concerned citizens of Hikes Point request that the proposed SpeedWash Car Wash project planned for 3000 Breckenridge Lane be terminated immediately, and the portion of the parcel that the El Conquistador Condominium community has maintained for so many years be returned to ECC.