High School Parking Fee
123
people have signed this petition.
Add your name now!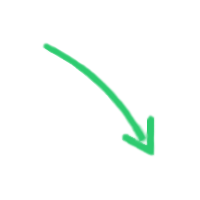 123

people

have signed.

Add your voice!
Maxine K.
signed just now
Adam B.
signed just now
It has been brought to my attention that the students of Grand Ledge High School have to pay a $20 fee to obtain a permit for the 2016-2017 school year to park in the parking lot for a school they already attend. I have also heard that this fee in the past was $50.
I find this hard to believe that a High School would charge their students to park in the school parking lot. I also find it hard to believe that parents are just paying this fee and do not have further concerns or questions.
There are many unanswered questions.
Do the teachers also have to pay this fee? What is this money being used for? If relocation or maintenance Is required, how do you get a hold of that student, are the parking permits issued to students with specifics? Who maintains the snow plow removal? Where is it listed anywhere in writing that there is a $20 parking fee? Why wouldn't our city and school taxes we pay cover this fee?
I have heard from the students themselves that there are not even enough parking spots; leaving them to drive around trying to find a spot to park resulting in a citation.
This is what I have received from the Financial Office of the GLHS:
"The Grand Ledge High School parking permits are required to ensure that vehicles parking in the Grand Ledge High School lot are the property of Grand Ledge students rather than vehicles belonging to outside parties. The permits also allow High School staff the ability to identify student vehicles in the event that a vehicle requires relocation for parking lot maintenance purposes.
Purchasing and displaying a parking permit in a student vehicle prevents towing of vehicles not properly permitted. Per a local city ordinance, the Grand Ledge High School parking lot is patrolled by the Grand Ledge Police Department. The purchase and displaying of a parking permit prevents the issuance of parking citations (a cost of $10 per citation) from the GLPD.
The $20 fee charged for the permit offsets the cost associated with the printing of the permit as well as parking lot maintenance fees for asphalt replacement, salting and snowplowing of the parking lot.
The parking lot at Grand Ledge High Schools will accommodate 500 parking spaces. Currently, the High School has issued 400 parking permits for the 2016-2017 school year. "
Local City Ordinance states:
"Back in the late 90's, GLPS approached us about enforcing certain laws on school property. A local city ordinance was adopted, allowing us to enforce certain laws on school property. Parking, is one of them.
The parking lot was signed, letting students know that a parking permit was required for them to park in the student lot, while school is in session. IF THEY DO NOT have a permit, they are IMPROPERLY PARKING! Per the city attorney! Which can result in a $10 dollar parking citation from us, that they will have to pay at the Grand Ledge Police Department"
Furthermore, it should be known that if the student does not pay for this parking permit or a citation, their diploma is withheld at graduation.
It is absolutely absurd to charge a high school student a fee, rather $5 or $50, to park in the school parking lot that they attend, especially considering that this lot is Privately owned.
We all pay taxes, and that is what this fee should include. I intend to follow up with the superintendent's office to confirm this fee. Our children go to school to learn, period, and should not have to worry about these added fees that have nothing to do with their education but simply pure profit for the schools. It's absurd!