High Speed Internet for the black mountain Region
14
people have signed this petition.
Add your name now!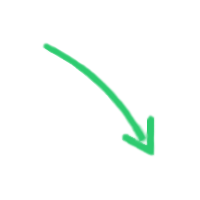 14

people

have signed.

Add your voice!
Maxine K.
signed just now
Adam B.
signed just now
Good People of Black Mountain, Evarts, Putney, Cawood, and Louellen
This petition is to request Zito Media to provide quality internet to our great homes. For too long have our areas been plagued with low speed (quality) and high priced DSL from corporations like AT&T and Windstream. I am from the putney area and would like to share my story with you.
My wife and I recently moved into a studio apartment on my mother's land. when I arrived I was able to get internet (6Mbs down) with phone for 80-90 dollars a month. We were able to get a good start, so when I had the chance, I purchased a mobile home to move on the same land (20 feet from the apartment to be precise) I called AT&T to do the move for me for free (sounds great right? knowing what I do now I should have wired it myself) they acted hesitant at first to move it because they didn't understand, I thoroughly explained my situation to a rep, she ensured me she would have the note for the tech to move my service. The day the move came, they disconnected my phone for three days (and charged me for it of course.), when I setup my modem at my trailer I noticed the internet light was red, I called to only be greeted with "oh DSL is not available at your address", I questioned how I could go from 6Mbs to no service after moving 20 FEET, not yards but feet, she rushed me off the phone by saying "the back office team will call you" with a hateful tone. I never heard back.
So far it has been a year and 2 months now, and all I hear now is " there are no ports open in your area, I will escalate you to the tech and someone will call you", of course I never heard back. I eventually made a game of this and began calling every other day, I felt as though I was just being told something to get me off the phone. My friend even called them multiple times and was told by a manager that "even if people leave the area, we are not going to open any more ports because we don't have to and do not want to". this is unacceptable behavior for a business to treat us this way just because of where we live. Im sure there are others in my area that have dealt with the same hassle as I have andi'mnot sure about the Windstream customers (I only hope they treat you better)
recently I looked on Zito Media's website and saw that They are rewiring our area to provide High Speed internet and HD TV. I called them about this, they confirmed that they are making their way to our areas soon and a petition would speed things up. here is the link to their site
http://www.zitomedia.com/black-mountain-ky(this region also services the above areas i mentioned)
Internet speeds up to 50Mbps (up to 8X faster than AT&T fastest service in the area and almost 4X faster than Windstream's fastest) for $39.95 month for the first 6 months with a $10.00ish increase (hard to give quote without service being established). they also have 10Mbps and 20Mbps speeds. all plans have up to a 600GB data cap (AT&T has 150GB for DSL customers, 250GB for U-verse)
Quality speeds would open lots of opportunities for our area (call centers, tech jobs, factories) all of which our home desperately needs now.
They are replacing the old wires in our areas with fiber, so those unreliable copper wires will be a thing of the past!
Please know, I am in no way affiliated with Zito Media, I am a hardworking Kentuckian like you, and as hard workers in this great state, we deserve the fastest and best internet that can be provided. Please stand with me and Sign my petition to give support to Zito media so they can bring us the internet service we deserve!
Thank you all!
if you have questions, please contact me at cstokes887@gmail.com, my name is Corey!