Hey, Scarlett Johansson & Rupert Sanders, Trans Visibility Matters!
56
people have signed this petition.
Add your name now!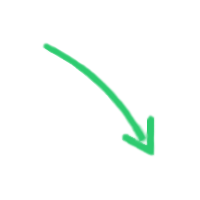 56

people

have signed.

Add your voice!
Maxine K.
signed just now
Adam B.
signed just now
You've been down this path before. Did you hear the outcry then? Do you hear it now? Will you listen?
Did you hear when Frances McDormand made "inclusion rider" a battle cry?
Underrepresented people deserve to be included. Their stories matter. Their voices matter. They *must* be given opportunities to tell their stories.
With visibility comes understanding. 80% of trans students feel unsafe at school because of their gender expression. 50% of trans people have suffered violence from a romantic partner. 58% of gender non-conforming students experienced verbal harassment because of their gender expression in the past year. 41% of trans people have attempted suicide.
You, Ms. Johansson and Mr. Sanders, have an opportunity to make a difference in the lives of these people. You have a opportunity to create a space for better trans visibility and understanding on a grand scale. Sometimes the best way to make sure underrepresented voices are included is by knowing when to step aside.
In that light, here is what some transgender actors and film critics have to say about representation. Read. Hear. Listen. And show the world how trans visibility matters to you.
"A trans character should be played by a trans individual. We need the opportunity to just be out there. It's a sad situation, but it's reality. We do have a couple of trans actors out there making waves, but unfortunately, the industry is just not putting too many roles out there for us. It's important so that people can see us and understand us. I think many people have this misconception of who trans people are because we all come from different backgrounds, and things aren't always clear-cut. I can understand that just going through my transition and my life. But it's beautiful when you see someone who looks like you making steps and strides in the film industry or in anything because it shows you that you can do that, that you can attain that. So it's really important that we have that visibility so maybe some of the backlash and some of the hate can be understood, and we have these conversations at the table. If understanding was across the board and people just gave us time, we'd be able to flourish."
-Cess Jones
"There are consequences or risks when trans people are misrepresented. If an audience had no knowledge of the trans experience, and they watched a movie like Silence of the Lambs, and they see the trans character as a serial killer, it creates that idea of trans people for them—that we're killers or addicts or sex workers, troubled characters. People are learning from these representations so there has to be more care and sensitivity because it affects day to day interactions with people."

-Kiley May
"The ultimate thing is to let us tell our stories. In 50 or 100 years when we're all equal and we're all living on an equal playing field, that won't be necessary, but right now it is because there's no way that a white cisgender person can possibly understand what life for us is like right now. And they can't tell our stories as well. That's ownership. That's us being at the table."
-Delia Kopp
"When you hire a trans actor, they don't have to spend weeks or months "preparing and researching" to play a trans person. They can walk in the door on day one, ready to deliver an authentic, nuanced performance. You get the added bonus of having someone on set who can tell you if something about the dialogue or the characterization is falling into tropes and clichés that will ultimately not reflect well on you or the project. (You can also call GLAAD for that feedback. We want to help you get it right from the beginning.)"
-Nick Adams
"It'd be nice if there were more than 11 trans people on television. And it would definitely be nice if there were more films with trans characters played by trans actors who could find a larger audience."
-Danielle Solzman
"As recently as 2015, only 16% of Americans say they knew a trans person. The rest, like my friend, only knew what they saw in film and television. I would always prefer to see a trans actor play a trans part: Our community needs the work, such opportunities will change the industry, the performances will be more nuanced, and it will have a positive impact on the incredibly fragile lives of trans and gender-nonconforming people."
-Jen Richards