Herricks UFSD Pupil Transportation Reform
Show your support by signing this petition now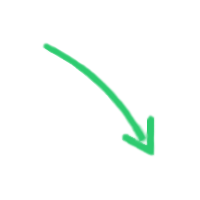 0

people

have signed.

Add your voice!
Providing safe travels, proper nutrition and excellent education are the basic essentials of any school district. As parents and advocates for our children, it is in our nature to acquire these fundamental necessities from the community we reside in.
Currently, Herricks transportation policy 8410 states that grades 6-8; must be more than 1.5 miles from their home school to be qualified for bus services. Not to mention the district utilizes a non-publicly maintained shortcut through Herricks Pond Park, a conservation property to disqualify families using this limitation. This passage often floods during heavy rain falls (Holiday Park Dr. shown in photo) and unattended during snow storms. This greatly affects numerous students who reside in Williston Park area, where once were qualified but now are excluded due to the use of this shortcut. Not only this distance is a hefty one, more importantly it poses numerous safety concerns for children of various ages. It requires our children to travel on narrow, sub-standard sidewalks around the bend of Searingtown Road without proper cross-walks.
Due to limited crossing guards, lack of marked cross-walks, traffic congestion during pickup/drop off, high speed vehicles especially on Searingtown Road and tremendous distance of up to 1.5 miles for a child to travel to and from school. We collaboratively propose this petition to change:
Lowering distance requirement to more than 0.75 miles to receive pupil transportation services for grades 6-12 measuring from home school to residence.

AND
Implementing a contingency plan/list allowing pupils grades 6-12 residing outside qualification zones (within 0.75 miles) to apply for transportation services on a first come first serve basis with priority given to those who measure furthest from their home school. (This is to maximize ridership to its full capacity)
In todays ever changing times, we should no longer sit back and adhere to old policies and procedures as families circumstances change, our needs change as well as our surroundings. It is time to reassess the needs of the community and the safety for our children. We deeply believe by expanding safe, reliable and much needed bus services will greatly benefit countless families in our community.
Every year we recognize the importance of passing school budget to accommodate inflation, salaries, more teachers, providing more resources and achieving higher education for our children. Expanding pupil transportation should not be any different.
Please join us by signing this petition in support of our motion for Herricks UFSD to consider and write a reform proposition to transportation policy 8410.
Signature
No signatures yet. Be the first one!