Herricks UFSD Pupil Transportation Reform
299
people have signed this petition.
Add your name now!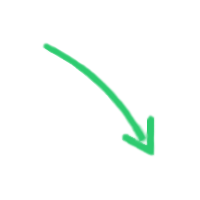 299

people

have signed.

Add your voice!
Maxine K.
signed just now
Adam B.
signed just now
*** A FOIL has been submitted on 4/27. Which I request disclosures of information to be released from previous voter approved referendum. As pertaining to transportation policy 8410. A complete policy request for herricks district maps and board of education policy and standards for physical signatures over printed names on electronic petitions submitted. I am awaiting a full response. The review and revised petition will be for universal pupil transportation for all herricks students K-12. If approved, will be included a new voter referendum. A contingency of lowering the current eligibility mileage for transportation by half to .75 miles is also available. Standby for further details as they become available. I will share it with all families who are interested in the petition. I will also setup an email to request an appointment for physical signatures. The board has rejected any printed names on electronically signed petitions. It states it requires physical signatures. I will go to you or set up a meeting place going forward. What ever the outcome of this request, it will be voted on as a whole by the herricks school district community. We shall no longer allow the BOE sole power to determine our needs. The congestion at our schools the high traffic at drop off and pick up. The complaints of residents in the community. Along with a blatant disregard of the needs of our families is the effect of this power. In my opinion, this is the reaction of an administration that is empowered by low community feedback.
Change is coming
Thank you.

*** A REVISION TO ADDRESS THE REJECTION POINTS WILL BE SUBMITTED AS SOON AS A DRAFT IS REWRITTEN. 1, PHYSICAL SIGNATURES WILL BE REQUIRED. DETAILS TO FOLLOW. Thank you!**


***03/02/2022, The BOE, rejected the petition for consideration based on a "deficient of law."? I'm awaiting a response of what is missing, as I'm confident all guidelines were followed in the preparation of said petition. If you wish to get any personal information on this matter please contact the district clerk of herricks for information. Lisa Rutkoske her office number is (516) 305-8903.,Please do not hesitate to speak up for a response. Thank you all for the support
Best regards Dan
Ref: http://herricksufsd.iqm2.com/Citizens/Detail_LegiFile.aspx?Frame=&MeetingID=1389&MediaPosition=&ID=2504&CssClass=
***As per BOE President, The Petition Is under legal review from the Herrick School Board District Noted 02/17/2022.
***Notice to petitioners: Today 02/02/2022. I submitted the first draft of this petition to the district clerk's office of the herricks school district. This petition is on going and will not end until budget vote is complete or the Board of education merits a resolve for our concerns. Thank you all for the support and continue to register your vote and be heard. Thank you!
Best regards Dan-
ref:https://www.p12.nysed.gov/schoolbus/Parents/htm/changing_transportation_policy.htm
Providing safe travels, proper nutrition and excellent education are the basic essentials of any school district. As parents and advocates for our children, it is in our nature to acquire these fundamental necessities from the community we reside in.
Currently, Herricks transportation policy 8410 states that grades 6-8; must be more than 1.5 miles from their home school to be qualified for bus services. The district utilizes a walking distance via non-publicly maintained shortcut over a conservation property adjacent to Herricks pond park to disqualify families. This parcel of land often becomes flooded during heavy rain falls making it impassable (Holiday Park Dr. shown in photo) and unattended during snow storms. This greatly affects numerous students who reside in the Williston Park area, where once qualified but now are excluded due to the use of this shortcut., More importantly it poses numerous safety concerns as it requires a child to travel on narrow, sub-standard sidewalks along stretch of Searingtown Road without vehicular barricades and insufficiently marked cross-walks leading up to the middle school.
Due to limited crossing guards, lack of marked cross-walks, vehicular congestion during pickup/drop off, high speed vehicles especially on Searingtown Road and a tremendous distance of up to 1.5 miles for a child to travel from home to school. We collaboratively propose this petition to consider and ultimately pass a district voter referendum: The proposition
1.
Universal Pupil transportation . Eligibility mileage requirements for ; grades K-12: of 0-15 miles from the school they legally attend.


2. Lowering distance requirements for; Grades 6-12: to at least 0.75 miles from the school they legally attend.
It cannot be overstated: We shall not sit back and adhere to old policies and procedures as It is time to reassess the needs of the community and the safety of our children. We deeply believe by expanding safe, reliable and a much needed bus service for all. It will greatly benefit countless families in the Herricks school district community.
Every year we recognize the importance of voting to pass school budgets to accommodate inflation, salaries, and more teachers, providing additional resources for achieving a higher education for our children. Expanding pupil transportation should not be any different.
Please join us by signing this petition in support of our propositions for Herricks UFSD to consider and write a referendum for transportation policy 8410.

Please kindly include your name and street address for (Herrick's District) residency verification. Please register to vote! visit the herricks website for information:
Ref:https://ny02208178.schoolwires.net/Page/11540
Ref:https://boardpolicyonline.com/?b=herricks&s=161489
Ref:https://boardpolicyonline.com/?b=herricks&s=224783
Ref:https://ny02208178.schoolwires.net/Page/12909 (The multicolor zones represent the mileage limitations of your street address) see legend for mileage's.
Ref:https://www.p12.nysed.gov/schoolbus/Parents/htm/measurements.htm
Ref:https://www.nysenate.gov/legislation/laws/EDN/3635
Ref:https://www.nyssba.org/news/2022/01/18/press-releases/statement-of-nyssba-executive-director-robert-s.-schneider-on-gov.-kathy-hochul-s-2022-23-executive-budget-proposal/