Here We Stand
140
people have signed this petition.
Add your name now!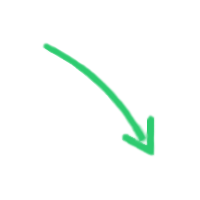 140

people

have signed.

Add your voice!
Maxine K.
signed just now
Adam B.
signed just now
Here We Stand
A Declaration of Conscientious Dissent, and Necessary Action, in response to actions of the Presbyterian Church USA.
**Please note:  The creators of this document do not, and have never solicited donations for.  Any solicitation by the ipetitions site occur independent of the creators of this document and do not go to support "Here we Stand."
After prayerful consideration of recent actions of the General Assembly of the Presbyterian Church USA and the affirmation of these actions by a majority of the several Presbyteries, we note that there is significant disagreement with these actions among Presbyterians of good standing. Furthermore, we accept the principle written into our constitution that councils of the church can and do err (F-3.0107). Therefore, we, the undersigned, submit the following statement declaring the most pressing areas of our disagreement, in which we state clearly our faith as relevant to this controversy, and the actions required by that faith which we assert our willingness to do, until these errors of these councils should be sufficiently corrected.
We do this in all humility, yet believing that the Universal Church of Jesus Christ has long affirmed its prophetic role to declare the Word and Will of God in the world. This is universally acknowledged and accepted by all segments of the Body. We believe that the turmoil and ongoing debate over issues of sexuality in the Presbyterian Church (USA) is a symptom of confusion about the interpretation and authority of Scripture for our lives. The Bible is God's written Word, revealing together the Word and Will of God to humankind, and is the unique revelation of Jesus Christ, God the Son and the Second Person of the Triune God,who is our Lord and Savior. Therefore, we humbly acknowledge that the Bible as we have received it is the product of the Holy Spirit's inspiration and preservation. Where the Church has erred in the past in interpretation or application of Scriptural Authority, it has been the error of the Church and not of Scripture, which while reflecting the historical context of the human writers, nonetheless is inspired and reliable to instruct us in, and thereby direct us toward God's will for our faith and life in all times and places. We are accountable to the Word of God, the Word is not accountable to us or to what appears to be "knowledge" which we observe from other sources or create from our own reasonings. We are to be shaped by the Word; we do not shape the Word---except to our own peril.
In our attempt to uphold God's standard for sexual expression, we have sometimes expressed rejection toward those who struggle with their sexual identity or who engage in same-sex relations, while failing to express even a mild reprimand toward those who sin in heterosexual relationships: in both cases the Lord calls us to repentance for our failure to speak the proper healing prophetic word. Again, we recognize that human sexuality within the covenant of marriage between one man and one woman is a wondrous gift, when enjoyed within the biblical principles provided by God; yet many of us in the Church and culture have considered personal sexual fulfillment more important than obedience to God's call, and have thereby turned the gift into an idol. Our idolatry has led to broken marriages, broken homes, and broken lives.
I. We repent for our idolatry and lack of compassion, and choose to make Jesus Christ, His Kingdom, and righteousness the centerpiece of our lives.
II. We declare our commitment to Scripture's infallible truth. The recent actions by the PCUSA to change ordination standards is in blatant disobedience to the plain teaching of the Bible, promoting and encouraging behavior that Scripture condemns as sin. Our proper response to the Word of God is to submit to it; through the ministry of the Holy Spirit we seek to conform our experience to that Word, not to conform the Word to our experience.
Our Reformed tradition has always stood on the absolute authority of Scripture in these matters. The Bible tells us that male and female alike are made in God's image and are intended by God to express sexual love for one another only within the bonds of the life-long covenant of marriage. We resist oversimplifications about the causes and cures of human sexual ills and recognize that a variety of prenatal and environmental factors may influence each of us. Transformation into the image of Christ is a process in which biblical preaching, prayer, support groups, Christian counseling, and personal repentance play a vital part through the gracious and truthful outreach of the Christian church.
III. We will not teach that homoerotic practice is affirmed, blessed, or approved of by Jesus Christ; instead, we will teach that it is a sin to be confessed with a repentant heart. Furthermore, we confess that homoerotic practice is contrary to the will of God expressed by Jesus Christ in Scripture; and that it is a grave injustice, tantamount to utmost hatred, to teach, preach, or counsel the acceptability of homoerotic practice in the eyes of Jesus Christ to God's precious children who happen to experience same-gender attraction. By God's grace, we will strive to offer compassionate ministries of healing for those who have experienced brokenness from extramarital affairs, sexual addiction, promiscuity, unwanted same-sex attractions, divorce, and the like, as part of the overall expression of God's love shown through the ministries of the Church.
IV. We confess that Christian marriage is a covenant between one man and one woman, ordained by God, and designed for three purposes:
     1. The mutual help and joyful fulfillment of husband and wife.
     2. The safeguarding, undergirding, and development of their moral and spiritual character.
     3. The propagation of children and the rearing of them in the discipline and instruction of the Lord. (The inability of some male-and-female couples to have children does not contradict this element of God's purpose in marriage.)
We do not acknowledge the existence of such a thing as same-gender marriage, but rather confess that same-gender coupling is a violation of the image of God in humankind and contrary to a Scriptural definition of marriage.
V. We call on our brothers and sisters in Christ to join with us as we follow the Bible's teaching, our Reformed confessions, and tradition of the Church throughout history in declaring that  the only possible expressions of sexuality that are not in direct rebellion against God's revealed will are those that are within the covenant of Christian marriage. 
VI. We believe that those who are called to office in the church are to lead a life in obedience to Scripture and in conformity to the historic confessional standards of the church. Among these standards is the requirement to live either in fidelity within the covenant of marriage between a man and a woman, or chastity in singleness. We declare the decision of the General Assembly and the subsequent endorsement by the presbyteries to remove the requirements of fidelity in marriage or chastity in singleness to be grievous error, and damaging to the communion of the Church of Jesus Christ. 
We will not willingly or knowingly participate in the ordination or installation of deacons, elders, or ministers of Word and Sacrament refusing to repent of any self-acknowledged practice which the confessions call sin. We will neither now nor will we ever intentionally participate in, or support ordinations that are constitutionally or biblically unsustainable. We will vigorously examine each candidate seeking admission to our Presbytery, especially from Presbyteries who cannot share this affirmation in good conscience.
VII. Though no one can achieve perfection during this earthly life, we nevertheless proclaim the possibility of living in greater conformity to the revealed will of God, by the grace of Jesus Christ, sustained by the transcendent power of the Holy Spirit; and we will proclaim this to those who experience same-gender attraction, sexual addiction, sexual temptation leading to promiscuity, and divorce. For both those who experience same-gender attraction and those who experience opposite-gender attraction are subject to the same temptations of mind, heart, and body, bear the same image of God, have the same salvation in Jesus Christ, are given the same Spirit, and bear the same cross.
 ____________
We cannot and will not recant these statements. Our consciences are captive to the Word of God. We will not cease these proclamations if rebuked. We will not accept discipline that rests on human institutions instead of God's Word. Here we stand. We can do no other. We trust in God through Christ for His deliverance and grace. 
Links