Herbert P. Anderson aka Andy (The Hammer) Anderson received a life sentence when wrongly accused.
22
people have signed this petition.
Add your name now!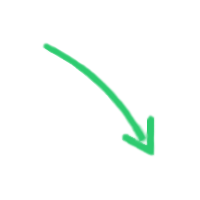 22

people

have signed.

Add your voice!
Maxine K.
signed just now
Adam B.
signed just now
A highly respected member of society falsely accused of drug dealing and money laundering. A wonderful man taken from his family and given a life sentence for something clearly he did not do. Herbert P. Anderson aka Andy (The Hammer) Anderson received a life sentence when wrongly accused. There is plenty of evidence showing Andy should not be in prison.Club owner in prison for drugs
UFC/MMA Fighter in prison for drugs
First time offender sent to prison for 30 years
Recipient of key to the city in prison for drugs
Businessman of the year award from President Bush
Board member of children's charities in Prison for drugs
Recipient of blessing form Pope John Paul in Prison for Drugs
Life time achievementand membership from the Republican Party
Over zealot Assistant United States Attorney puts innocent man in Prison
Any one of them would have described who Herbert (Andy) Anderson was before his trial.Andy passed two polygraphs that ask if he (Anderson) had anything to do with Drugs or Drug Dealing, the answer was a truthful NO, passing a polygraphs is a on a scale of -20 to +20 and a +6 is passing. Andy passed with a +14 in a hearing (The jury was not privy to) The judge ask how good that was Mr. Morris the paleographer said "only a few people that he has tested over 26 years have scored that high." The next paleographer said he had to do the test 2 times because Anderson scored so high he reset his machine for accuracy and Anderson passed even higher the second time. The Head DEA Agent Brown was ask at trial "did you ever see or hear of Mr. Anderson using, buying, selling, or possessing drugsor even drug paraphernalia at any time?", the answer was "No!"The IRS agent was asked "did you ever find any evidence of Anderson laundering Money?" The answer was "No, We can't prove or disprove Anderson ever laundered money." An even more telling issue is out of the89text messages that were used against Anderson in court, by comparison and contrast to Anderson's AT&T phone records, 49 were fabricated, the Government time linedate and even content were not truthful. The Man Anderson was accused of translating for (Medina) said he never met Anderson and said he never used a translator.In Medina's Plea agreement were a number of texts between Gerry (The drug dealer) and Medina, in the text you can clearly see that Medina did communicate with Gerry a number of times without a translator.Two people came forward after trial and sent letters to the judge (McBryde)that Anderson's codefendants were testifying falsely. A Grand Jury was convened to bring charges against the Prosecutor, Anderson filed a FOIA request and they would not release the outcome of the Grand Jury hearing. In our federal system if you don't make a deal you will do on average of 3 times more than the Government offer. 95.2% of people that are accused of a federal crime innocent or not take a plea (make a Deal), out of the 4.8 % of people that do go to trial 98 % are convicted Innocent or not. What ever happened to innocent until proven guilty? Data suggests that you can kill someone (Take a life) and get 5 years or less even probation at times, but be accused of a drug conspiracy and you will do 10 to life. This is only one story of the injustice in the federal system today and it's not getting better any time soon. With the WAR on drugs now going on for decades with no end in sight, the federal prisons are overcrowded with everyone from illegal aliens to terrorist,who has the answer. Is it harder sentences, Drug treatment programs, not one of these things have made any deference. I think the point at task is how they can put an apparently innocent man in prison, a first time offender for something he did not do! Look upfree-andy.comand judge for yourself. The stages of trial are (1) Go to trial of make a deal (2) if you lose you will file a Direct appeal because of trial court error (3) You file a 2255 this is if you have a constructional violation of your case, but what if you really did not commit the crime. If you have proven not only that Codefendants lied and in the Governments own words the surveillance was not reliable as in Anderson's case and that out of 89 text messages 49 are fabricated as in Andersons case,there is no quick fix when you are in Prison your HIT as they say,no way to stop the wheels of the system right or wrong innocent or guilty welcome to the rest of your life! Every day you see people that have languished in prison for decades going home after only taking time to look at DNA evidence. We are only 5 % of the world's population yet we have 25 % of the world's prison population how is that possible for the most advanced country in the world. How and why we pass moral judgment over the world every day I think we may want to look at our self before we pass judgment on the world.