Child Raped-Take a Stand!
519
people have signed this petition.
Add your name now!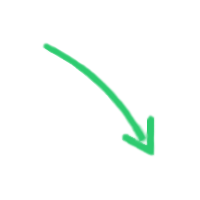 519

people

have signed.

Add your voice!
Maxine K.
signed just now
Adam B.
signed just now
I plead before you today with a heavy heart. On Thursday, December 21,2006 my daughter was brutally raped by two boys who attend a Chicago Public High School. As she screamed out hysterically for help, one boy sat on the side of the bed and played a hand held game. I respectfully request, that by signing this petition, you join me in demanding the termination of the contracts of all three administrative members of this high school, that perpetrated nothing less than what my daughter\'s rapists did - they took her ability to trust others, they extinguished the gleam in her eyes, they halted the luster to her step, and my friends,they vandalized her innocence. Allow me to share her story. I present to you my daughter, *** a name that my husband and I chose for her, that defines her character and her internal oomph to survive. She holds the name of her great-grandfather, a man who refused to allow anyone or anything to penetrate the love he had for his 12 children. He never fell. She holds the name of her grandmother, my mother. A woman who believed in justice, who believed that it was our responsibility as adults to protect ALL children - at whatever cost. Finally, she holds the name of her father. A man who is dying on the inside because he\'s trying to keep his hands above the waters...to follow the path that we have taught our children all of their lives - do the right thing. I have provided my girls with the armor from the very beginning of their lives, to be advocates for themselves when faced with a wrong. I have encouraged them to not just be advocates for themselves, but also for others who are perhaps afraid to have their own voices heard. I have heartened my daughters to help others help themselves. More importantly friends, I have intellectually persuaded them that they cannot demand respect, to be quite honest, anyone can do that with a weapon of physical choice or verbal attack. I have given them the confidence that every person deserves to be respected, and most of all, to be heard.. We inculcate and direct our children if they are ever in danger, to find an adult in the school to seek refuge. My daughter followed the rules. My daughter, along with a friend, told a key administrative staff member of the assault. She was told to tell her parents. My daughter was never brought to a quiet place by this adult to inquire if she needed help. My daughter was then approached by another key administrative staff member, and told to forgive her rapist-he\'s a good boy. Her last attempt to seek help, a key administrative member told her to tell her parents, and then leaned in and whispered, that if she told, she would be transferred to *** [another high school with low performance, per teachers.] My daughter internalized her pain for the following two weeks, not telling me her mother, out of fear that I would do exactly what I am doing now, fight for her voice to be heard, and justice to be served. Until the day came that, she could no longer suffer the pain in silence of the bragging at the hands of her perpetrators in the school halls. She wrote all day in a journal, crying for help until someone ultimately heard her voice and took action. I was not notified by school administration that my daughter had been sexually assaulted until Friday, January 26, 2007 an astounding two weeks after she approached them beseeching help. School administration, albeit they are mandated by law, and duty-bound by their Chicago Board of Education Discipline Code, never contacted the Chicago Police Department, nor filed charges of this assault. They propelled my child home from their offices, her life at risk, without even a phone call to me. Threats on the internet have surfaced against her life, by students that attend this school, because she told the truth. As of Monday, January 29, 2007 when we met with several key administrative members, they repudiated our request to remove the boys from school to ensure my daughter\'s safety, even though charges of Criminal Sexual Assault were filed with CPD. My daughter was instructed by administration that she should just turn her head if she saw her perpetrators in the hallway. Anonymously, there has been a pronouncement that my daughter was not the first child at this high school to be sexually assaulted, and she will not be the last if we do not take action NOW. An attempt has been made to disguise and obscure the facts, but you know my dear friends, everything done in the dark always comes to light. These girls are faceless and nameless to me - but as adults, we must take a dais and enforce the manifesto that is in place to safeguard their innocence. It has been exactly one week since I became aware of this injustice. I have placed in excess of ten phone calls to the Chicago Board of Education, and multiple attempts to contact the high school administration - I have been ignored. I beg of you to join me as one voice in not allowing these adults to suffocate our right to be heard, and to not allow my child\'s pain be in vain. Thank you.
Sponsor
Suzette Smart suzette_smart01@yahoo.com
Links
Rape Victim Advocates http://www.rapevictimadvocates.org E-mail: admin@rapevictimadvocates.org RVA Newsletter http://lists.riseup.net/www/subrequest/rapevictimadvocates