Help Walid Durani, a popular Fleet teenager stay in the UK.
109
people have signed this petition.
Add your name now!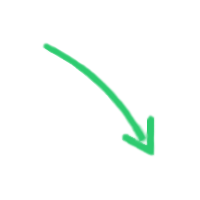 109

people

have signed.

Add your voice!
Maxine K.
signed just now
Adam B.
signed just now
Walid Durani fled his home country after his grandfather was beheaded by the Taliban, who threatened him with the same fate.
His grandfathers corpse was dumped in a ditch in the Ghazni province of Afghanistan with a note pinned to the severed head: either the Durani family stopped supplying the American military with oil and electricity, or the next eldest male would face a similar fate. Walid's father had been kidnapped by a different group of insurgents six months previously, so that person was Walid. He was 14 years old.
The threat caused his mother to bundle him into a car that same day, which took him across the border to Pakistan. From there, relatives put him aboard a plane that brought him to Heathrow. His escape was so precipitate and disorienting that Walid admits he had no idea where he was when he arrived. "I couldn't speak any English back then," he says. "All I had was my brother-in-law's telephone number."
Walid applied for asylum seeker status. He was rejected but, as a minor, was allowed to stay in the UK. He began school, learned English and befriended the son of a local building and development company, who took Walid on as an apprentice. He also studied bricklaying one day a week at college, at which he excelled.
As an adult 18, he no longer has the right to remain in the country. The immigration judge in his original trial had declared the 14-year-old an economic migrant, and the Home Office has repeatedly denied his applications as an asylum seeker on the grounds that he must prove his claims of persecution with paperwork.
Walid has tried to obtain proof of his grandfather's death, but has hit a brick wall. "The police are so corrupt in Afghanistan that I can't get any documents without paying a substantial bribe," he said. "Besides, death certificates don't really exist there. The country is too chaotic"
Having exhausted his legal recourses, and with his final appeal having been rejected late last year, he now faces deportation at any moment, leaving the Afghan teen tearful and desperate.
"I have no one left in Afghanistan," he said. "My family has all escaped to Austria, but I can't join them because I don't have a passport. What will I do if they fly me back to Kabul? I will have to live on the streets."
Darrell Esdale who knew Walid and is in the military says: Such a shame I fought in Afghanistan in Helmand against the Taliban so I understand Wallid's situation & frustrations with corruption with the police & militia Government ect" I have met this young man on many occasion's and I am a Pashtu linguist so I enjoy chatting with him in Afghan. I really hope the Home office can step back and look at this situation more clearly as I know he would not have a good future on the streets of Kabul with no family... Morally the UK have a duty of care for this young man now... All the best good luck... FA