Help us keep Muffin
140
people have signed this petition.
Add your name now!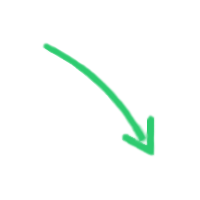 140

people

have signed.

Add your voice!
Maxine K.
signed just now
Adam B.
signed just now
Please do not donate anything. I have tried to make it where it stops asking for donationa but i am unsure of how to make it stay. Thank you all again.
Anyone that knows me and my family we LOVE the Pittie Nation. This is why we have Pits. None of them have ever been born to us but instead the have been adopted or bought. And as most of you know we have over 20 years experience in raising and teaching Pitbulls to love and be loved. This is why I have started this petition. To show the Rescue agency we can and do take care of our animals and that each of you have first handedly witnessed how we raise and love our dogs throughout our lives at some point.
On August 16, 2022 I sent a FB Message to a rescue (whom we have adopted from before) stating that our family would Foster to Adopt a 5-6 month old puppy named Muffin. It was immediate the rescue replied and reached out to the shelter in NC (that euthanizes Pitbull breeds because they are illegal in that county) and committed to Muffin with the understanding we would be able to adopt. When it comes to fostering you must first fill out an application with all of your information and it is reviewed by a member of the staff to approve the foster prior to the foster taking custody of the animal. On this same day my application was sent in and 8 hours later the owner of the rescue messaged me stating that the rescue was going with our family to foster to adopt (this was already in the same message the owner replied to).
August 20, 2022 I picked Muffin up at the meet place and instantly fell in love (which I always do), Muffin has that demeanor about her that no one can resist. After what she had been through with her previous owners she still had love and affection in her heart and sole. My girls and boy immediately took to her. It took Muffin a little longer that evening until she fully realized that this was going to be her pack.
August 31, 2022 we were asked if we were still planning to adopt her. Of course we said YES! Aiden finally had his dog that took to him and he took to her. Now home was complete with everyone having their own pup. Our official adoption application went in today. Let me remind you that all along the Owner KNEW we were going to adopt!
Fast forward to just a few days ago on September 5, 2022 the Owner messaged me herself in regards to our adoption application and proceeds to tell me that our application wasn't approved because we currently have 2 spayed female Pitbull "mixes" in house and they do not approve of adding another female pitbull mix to our pack because that would cause "POSSIBLE" fights and gives me a bunch of STATISITICS as of to why she decided this. After several emails of begging this woman she replies back that even her board said no. Well of course they are they are her friends and NO ONE wants to upset her!
My point here is the OWNER KNEW we had 2 FEMALE PTIBULLS in our home when I filled out our foster application on August 16, 2022. THEY KNEW THIS! but yet STILL GAVE HER TO US! On top of it GAVE HER TO US KNOWING WE WERE FOSTER TO ADOPT!!!!!!!!!! Now that the day has come for it to be finalized she says no. I'm not willing to except that without an honest argument!!
This is why today I come and ask each of you to sign my petition to show this woman and the UNAMED rescue group (though most of you know who they are) that we are capable of owning 3 female pitbulls in our home at one time. That we are experienced Pitbull owners.
PLEASE HELP US KEEP MUFFIN!!!!!!