Help us CREATE Rhode Island's first Earthship!!
25
people have signed this petition.
Add your name now!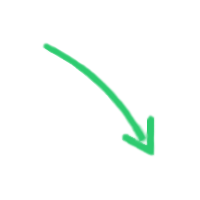 25

people

have signed.

Add your voice!
Maxine K.
signed just now
Adam B.
signed just now
The Awakening Foundation is currently building its world Headquarters in the state of Rhode Island! This will be the First Earth Ship in RHODE ISLAND and the First Commercial Earth Ship in the U.S. We are calling upon all Nonprofits, humanitarian organizations, social activist, college students, high-school students, teachers, political leaders, and you! Yes, YOU! We need your help! Join us in this massive humanitarian project and be a part of Rhode Island's first Earth Ship!
WHAT IS AN EARTHSHIP?
Earthships are one of the MOST versatile and economical designs in the world. These self-sustainable green living homes are not only EXTREMELY INEXPENSIVE but they are also EASY TO BUILD!! Earthships are the most energy efficient structure KNOWN TO MAN so doesn't anybody know about them?? With just one multifaceted creative solution earthships can literally CHANGE THE WORLD and the way we live. But before we provide a solution we should identify the problems. PROBLEM #1. Poverty/ homelessness: In the united states, more than 3.5 MILLION PEOPLE experience homelessness each year. 35% of the homeless population are families with children and 23% are U.S military veterans. SOLUTION: Earthships are one of the most inexpensive eco-friendly structures to build and maintain in the world. PROBLEM #2. Lack of water/ Quality of water: People are getting ill from drinking POLLUTED WATER while the less fortunate are dying from DEHYDRATION. SOLUTION: earth ships have self-generating water systems that collect NATURAL RAINWATER and distribute the rain water throughout the structure using gravity and reverse osmosis technology. THESE SYSTEMS PROVIDE cleaner drinking water than TAP WATER and most popular branded bottled waters on the market today.. PROBLEM #3 Hunger/GMO foods: People are getting sick, even cancer, from eating unhealthy genetically modified foods, whiled the less fortunate are going hungry and starving to death. SOLUTION: USING NATURAL GREENHOUSES, OUR RHODE ISLAND earth ship is estimated to produce approximately 10,000 pounds of fresh NON-GMO fruits and vegetables all year round at VIRTUALLY NO COST! PROBLEM #4 outdated/obsolete energy sources such as Fossil fueled engines, power generators, nuclear reactors, oil, and gas fracking, all drain our pockets and kill our earth. SOLUTION: Earth ships use 100% of its energy from the sun and the wind by using wind turbines and solar panels made from recycled items. BATTERIES, BIODIESEL VEGETABLE OIL, AND H-FUEL ARE OTHER METHODS USED FOR CLEAN POWER. PROBLEM #5: Carbon trails, plastic and glass bottles, rubber tires all pollute our planet and POISON our earth. SOLUTION: earth ships are eco-friendly and made with recycled items such as tires, bottles, and cans. PROBLEM:HUMAN WASTE SUCH AS RUBBER TIRES CANNOT BE BURNED AND DISPOSED OF EITHER. SOLUTION: The tires, when packed with earth (dirt), create the entire wall structure of the earth ship that heat and cool UNDER EXTREME temperatures using natural thermal technology FROM THE SUN AND THE EARTH. PROBLEM: why is it that the human race claims to be the FREEST, most intelligent beings on the planet, yet we are the only SPECIES that has to pay just to live here? the SAD TRUTH IS THAT THE human race are SLAVES TO debt, taxes, HIGH interest rates, high-energy bills, increased costs of living/inflation, ultimately leading us into inevitable recessions and depressions. SOLUTION: earth $hips create financial independence, FINANCIAL FREEDOM, more DISPOSABLE incomE, and overall HEALTHIER/happier people!
Earth ships ARE THE ULIMATE POWERHOUSE!
Affordable | LOW COST
Economical
Energy efficient
self-sufficient
CARBON CREDITS/ TAX INCENTIVES
Safest home ON EARTH
Fire proof
Hurricane proof
TORNADO PROOF
Even bulletproof
Cheaper insurance
THE BEST PART?
NO BILL$!
No gas bill, No heat bill, No electric bill, No water bill…. NO STRESS!
AND FREE FOOD!
WHAT WE PROVIDE?
* STRESS RELIEF COMMUNITY CENTER
* WORKSHOPS TO LEARN HOW TO BUILD EARTHSHIPS

* COMPLETE WELLNESS FACILITY

* SELF-REALIZATION RETREAT
* ALTERNATIVE MEDICINE CENTER
* YOUTH MENTORSHIP
* ENTREPRENUR INCUBATOR
GET INVOLVED!
Be a Part of #TheSolution | Lets Make History together!