Help Us Change The Live Music Laws in Queensland
1048
signers.
Add your name now!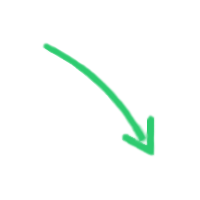 1048

signers.

Almost there!

Add your voice!
Maxine K.
signed just now
Adam B.
signed just now
We are asking you for your help and support!!
We are a family run local Business on the sunshine coast and we support live music and arts!
We bought our business 12 months ago and have been doing live music ever since trying to help showcase local original artists both upcoming and established. However on Sunday we received a visit from the Liquor licensing to say we can no longer offer Live Music and we would need to apply for a separate license. Unfortunately this is no easy task for a small family run business or for any other business. Firstly we have to get an Acoustic Engineer to come and do a report (We have been quoted between $1,500 to $4,000) Then we take that and apply with a $188 Fee. We then have to put a sign out the front of our business for 28 days asking if anyone objects to us supporting local artists. The Liquor Licence contacts the Council & Police Commission and then if no one objects we could get approval in 3-5 MONTHS! (if they do this process can go much longer) All this so we can offer Live Music FREE to our Customers.
We want the government to follow suit with other states and make it an easier application and process for venues to offer live music without such huge costs, red tape and tight restrictions!
We want to be able to provide a venue that supports local established and upcoming Original artists, A venue that offers a safe environment for families with children of any ages to come and listen to live music without paying a fortune

We want to help the Sunshine Coast be put on the map as a community that provides great Live entertainment. Coffee Cat has artists & guests traveling from NSW and further to listen to these artists With regular returning guests from Melbourne & Sydney who say Live Music on the Beach is one of the highlights of their trips.
Above all else we want to help the Amazing Beautiful 24 Artists that play here every month and the Thousands of Artists all over Queensland who work so hard to get their passion heard but face so many hurdles, This is their chosen career, If we don't provide venues for them to play and get paid, then how can they afford to keep going?
The Sunshine Coast could be a Vibrant tourism location, we have such potential with our beautiful surroundings, family environment and friendly locals. Help us turn the Sunshine Coast ( and Queensland) into a Hospitality & Tourism town that people travel from around the world to visit.
All Musicians started small, but they needed a place to be heard.
This is a message we received from one of our Sunny Coast Musicians Jay Bishoff when he heard that Coffee Cat was no longer allowed to offer live music.
"The current laws are - and have been - a disgrace - for too many years. Right now, magical people like you are ready to lift the Sunshine Coast culturally to the next level - and it is about time! The coast is ready to have real quality culture, and I find you so refreshing in your approach. You are just what is needed here in this part of the world. Together we can make this one of the most desirable cultures - not just a pretty beach face! - in the world. I have just come from the wider world - playing in 7 different countries - and I can see it - we can do it, right here, right now - create real unique, high quality culture, on the Sunshine Coast.
BUT - we cannot do it under the currently existing laws."

Please sign & share our petition and help keep live music on the sunshine coast, not just in the closed door night club venue's but the family friendly venues.