Help The Workers
26
people have signed this petition.
Add your name now!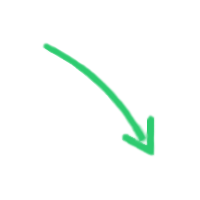 26

people

have signed.

Add your voice!
Maxine K.
signed just now
Adam B.
signed just now
Within our history class recently, we have learned about the historical problems facing laborers and employers, during the 19th century, in the U.S. Workers faced many hardships such as: long hours with little pay, working with dangerous machines, poor conditions, and child labor. As workers struggled to make ends meet with low income, they were forced to live in poor and unsafe neighborhood that held disease ridden and grueling circumstances . Turning their lives around and rising out of poverty was not an option. There were no laws that protected and prevented workers from being taken advantage of and exploited- many suffered. As businesses began to thrive off of the labor done by the workers, they were faced with ultimatums regarding their living conditions. For example, 6 or 10 people lived in rooms at a time. Problems began to arise as hygiene and overall cleanliness became neglected within theses homes. As a result, illnesses spread quickly and the "slums" were considered to be the worse places to live in. At the time they had no voice, and were treated as inferiors, with no rights to complain. The majority of these issues coming about, due to the lack of money workers were receiving despite being overworked. Slowly, people began to speak out about the mistreatment they faced in their workplace, and began to express to everyone that they deserve to be treated fairly. As a result workers created labor unions and protested for what they believed had to be changed. Due to their dedication and persistence laws were created to protect workers. I feel that although results did come from their protest in the 1800's more could have been accomplished. Larger changes needed to be made by employers who profited off of the backbreaking work done by their employees.
In today's society, workers are still struggling to make ends meet and rise out of poverty stricken homes. The pay for employees who work in service industries are severally low and do not provide them with the means to leave areas, like the projects or crowded homes. It is likely that five to nine people may live in homes together, so expenses will not be so high. However, those who are not fortunate enough to find roommates or share their rent with someone, find it rather difficult to live in certain places. As a result, "underpaid" employees around the nation have united over the course of many years to strike for better pay. Currently, the demand for $15 an hour has increased significantly, as the wage right now is about $11 an hour. While it is unlikely that the United States can economically handle such a large change in wages, a few solutions can revolve around a smaller difference from the current pay to the future pay. Giving more opportunities to the adults of our society who struggled making a life in the United States, to get an education can also result in a positive impact. It is already obvious that those who attend high school and college, and graduate both with a degree, often find themselves in better positions in comparison to the people who have little-to-no education at all. Lowering the rent and mortgage for some apartments and houses can also lead to more citizens having the ability to live where they desire- or can at least tolerate. When enough people are kicked out of their homes or encounter debt, they are given no other choice but to live on the streets, or live in a place with no electricity, heat, or water. Infestations of different animals and insects begin to rise, along with the dirt, leaks, and holes that only grow worse- leaving our country to be seen as economically and socially unstable.