Help support economic growth in Benton County Arkansas
97
people have signed this petition.
Add your name now!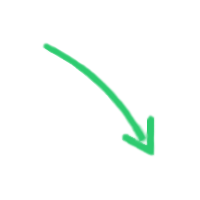 97

people

have signed.

Add your voice!
Maxine K.
signed just now
Adam B.
signed just now
I am in favor of the proposed Boat and RV storage facility that is to be located at the intersection of Highway 94 East and Panorama Road in Rogers Arkansas. When you sign please add your city and a brief comment if possible. Thank you for your support!
https://www.dropbox.com/sh/mlpmnxv3xebsx77/AABTdIuFOerouoLz0-VzjsZja?dl=0
The proposed Boat and RV storage will have approximately 120 enclosed units in a gated and secure facility ranging in size from 26' deep to 36' deep. The addition of this facility to our community will bring revenue to the county and provide much needed storage space, as all boat and RV storage facilities in close proximity to Beaver Lake are full.

In response to recent concerns ~ I know it is hard to see new homes and business' go into areas where the landscape has to be changed to accommodate. We have lived here on the lake in the Horseshoe Bend area for 15 years and love it here. We have seen land be sold and subdivisions be built. Watching Avalon go in, we saw many beautiful trees go down to make way for a full neighborhood. A black metal fence with barbed tops was used to separate it from Hwy 94, which in turn, impeded the natural paths of the deer. Sadly, the deer would frequently try to jump over the fence impaling themselves and would hang dead on a regular basis until the barbed sections were taken off. I am quite sure many more were, and still are, injured in their attempts to jump this fence. I am sure that seeing this subdivision go in was very concerning to many people who loved seeing the deer graze in this old orchard, but this is America and we know that being American citizens, we have certain rights that allow us to use our land as we see fit. Wether it be a home, a subdivision, a roadside stand, a restaurant, or a storage facility, as long as we are following the guidelines set forth by the city and/or county, a man has no right to tell another man what he can or can't do with his own land for the sake of his "view".
We chose a spot for our business that was in close proximity to other business' so that it would not be out of place. Boat storage near a lake is expected and normal to see. There are many boat storages down Hwy 12 and it is still a beautiful drive. The Monte Ne Chicken restaurant, gas station, storage units, mobile home park, and Shelly's Road Side Stand http://www.yelp.com/biz/shellys-road-side-stand-ro... are all business' within touching distance or a mile from the location we chose. Other business' have been close as well including the Pizza Barn and a tax service. It is another 3 miles out to the lake from where our proposed business would sit. There is also an RV park next to the old water slide across from the Preserve and more boat storage out here by us directly on the opposite side of Avalon. This is a much needed business, just as the neighborhoods built here were needed for people to be close to the lake for enjoyment.
As a result of the protestor's concern over the tree removal, there have been slanderous accusations and lies spread about us in the news, on Facebook, and through flyers distributed to our neighbors. These neighbors were told of uncontrolled and dangerous fires. These false claims were refuted by the Fire Chief and removed from the 40/29 news story. Perry was cussed at the 1st planning meeting by the these protestors who had been riled up, in part by, these false accusations. 40/29 said that "order had to be called" due to the people "hurling insults" at Perry. We have been accused of using our religion to justify tree removal and also accused of "raping mother earth" on a public Face book page. We are praying for God's will in this business venture and will gladly continue to meet any and all requirements set forth by Benton County should we be approved.