Help Stop Sexual Violence/Rape Against Women in India!
17
people have signed this petition.
Add your name now!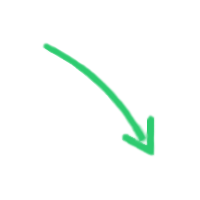 17

people

have signed.

Add your voice!
Maxine K.
signed just now
Adam B.
signed just now
Rape, sexual violence, dominance, injustice, ill treatment… Do we want to see such words in our world? How do these words make us feel about our society? Do we think we can all help make a positive difference in this world?
Rape and sexual violence is quite prevalent in India. This is an understatement. According to India Today, 92 women are raped in India everyday, let alone 4 in Delhi. The number of reported rape cases in India has exceeded 33,000 since 2012 when the Delhi gang rape occurred. This instance was one that grabbed a tremendous amount of attention from the media, as well as the rest of the world. On December 16th, 2012, Jyoti Singh, a medical student, was attacked by vicious rapists while she was on the way back home, from the movies, with a male friend. The young woman died due to multiple internal injuries. According to NPR, the crime set off a wave of protests that lasted for weeks and led to a worldwide debate about India's treatment of women.
In response to this tragedy, Leslee Udwin created the documentary India's Daughter. Udwin tenaciously interviewed those who were involved in the crime, the girl's parents, and lawyers. It is shocking that Delhi rape reports skyrocketed amid India's Daughter. The Indian government selfishly banned the documentary in India. According to Jayati Ghosh, a professor at Jawaharlal Nehru University, the film was banned due to a controversial interview with one of the rapists who argued that the girl had it coming because she was out in public late night. Ghosh highlighted that the Indian government's real concerns are less about the safety of women than the international image of the country as they worry that the documentary will give India a bad image.
At this point, many might wonder if India is the rape capital of the world. Unfortunately, this is a universal crisis. Every nation has a bad light to which rape and sexual violence against women constitute a large portion. In the US alone, 80% of the victims are less than 30. Every 107 seconds, another American is sexually assaulted. There are about 293,000 victims each year, and an alarming 68% of these cases are not reported to the police. 1 in 3 women have experienced sexual violence in their lives, and this is on a global level.
Nobody wants to live in a world with scary and disturbing words and facts as such. We can pray and hope for the best, but until we take the appropriate actions, we can't anticipate any major change in our society. How much is enough? Organizations such as Sayfty and Smile Foundation India are working to educate and empower more women in India. There are numerous other organizations that work for the same cause, attending to women in other parts of the world. Every small step to reaching the goal is significant, and therefore every small contribution or helpful gesture by individuals can have a major impact as more people chime in.
MICHEL MARTIN: Why did you decide to make this film? I do note that you were born in Israel, but you live in England. You are not Indian. What about the story particularly grabbed you?
LESLEE UDWIN: It was the protests. It was the fact that I was absolutely awestruck by the ordinary men and women of India who poured out onto the streets in response to this horrific gang rape and who demanded change for women's rights. And I thought the least I could do was amplify their voices.
* * *
The Criminal Law Amendment Bill on Rape in India is a specific law that has created stringent regulations regarding rape. This law has changed drastically since the tragedy in December 2012 (mentioned above). The law includes new crimes such as acid attacks, stalking, and voyeurism as women come to experience such violence. Based on the Indian Penal Code, the bill has specified on the exact treatment for the criminals determined by the type of crime against women, relationship to the victim, and age of the criminal(s) and victim(s).

Help support the Criminal Law Amendment Bill on Rape in India! Anyone can make a difference, by sticking to this pledge!
I PLEDGE TO:
Be an upstander if I see any violent or unwanted acts upon any gender
Not support any form of violence against any gender
Spread the word to others and encourage them to follow the right path
Help people in this situation when I hear or see what is going on
Report to the appropriate individual or group of people when I see anyone in a situation as such