Help Save the Drews/Liljedahl/Mauch Private Property from Condemnation by Dakota County!
1261
people have signed this petition.
Add your name now!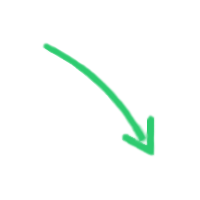 1261

people

have signed.

Add your voice!
Maxine K.
signed just now
Adam B.
signed just now
How in this country where there are freedoms, equality, and justice, can we be treated this way? The United States of America is supposed to be the land of the free. How can our own property and things that we rightfully own be stripped from us? This is not the America I grew up to know.

I know that many people have been slapped with eminent domain or condemnation. These people were forced to give up their own property for usually an unfair payout. My family is now in the middle of this story/nightmare. I ask that someone out there in this government do something to make this country right again, and possibly help us with our fight. This cannot be the way we handle things. Dakota County has misled, humiliated, manipulated, and bullied my family. For centuries Dakota County has had their eye on my father's estate that lies on Spring Lake in Hastings, MN. Our family has been treated so poorly by Dakota County for so many years, that my father even put in his will "Do not sell the property to Dakota County." He also told me this when he was close to death. However, when my father passed away in February of 2011, they were fast moving to get their plan in action. Having enjoyed the land since the 1950's my family as a whole was resistant to selling the whole property to Dakota County. We were told that if we did not work with the County on this issue that the land would be taken from us with Eminent Domain or Condemnation. We wanted to do everything in our power to keep this land. It is truly a magical quiet settlement with a beautiful bay and natural spring surrounded by flourishing woods and waters. It is a perfect living area or vacation spot for any of our future family and friends.One of the commissioners actually noted this herself and told us at a meeting that they wanted us to share our property with the public. What a slap in the face that was... These commissioners and other Dakota County workers were stern and said that they were going to put an 8 foot paved bike trail through our property and that it would be better if we would work with them. This bike trail is part of the MRRT (Mississippi River Regional Trail Project).

Seeing this threat, we realized that we should probably work with the County willingly in all aspects so that we could keep something of our future dream. We accepted these workers to come on our land and find the best route for their trail. We helped them find a way to get their vehicles to the path through our property where they would tear down trees and get the path leveled and paved. We found a time where they could have someone come in and sample the soil. We worked with them every step of the way. We went to meetings to share our opinion of where the trail should go. We worked with them in good faith to help make this trail happen. We have been working with the county for two years now to help them make this, what was inevitable distraction and disruption from our paradise, bike trail so the public could enjoy a piece of our peace. On the last closed meeting that took place on Tuesday, November 5th, which was supposed to be an open meeting to discuss the amount offered to us for the 1.8 acres, the worst was revealed. They never planned on only buying the 1.8 acres from us. They mislead us for two years when we were working with them. They slapped us with condemnation of our whole property, the entire 10.4 acres. We soon realized that our future dream, family history and paradise is now going to be stripped from us and there is nothing we can do about it. This is not how America, the land of the free, should be treating it's people. The fact that the government, with it's power can treat people, citizens of it's land like this is unfathomable.

For those of you who read this story and said to yourself, "I have been in that position", I am so sorry for your loss and feel your agony. For those of you who have not been in this position, I hope that you never are. For those of you who caused my family this much torment, I question how you can sleep at night and I hope you are never in this position with your family.

If you would like to see what Dakota County plans on turning our beautiful property into, check out their "Master Plan" that they posted online dated 2003. They are acting like they already own our property! This is our land, Dakota County!




The section on our property is in Section 7.29 and 7.30. Also known as Pages 143 and 144.

Here is the link:

http://www.co.dakota.mn.us/parks/Planning/ParkPlans/Documents/SpringLakeParkMasterPlan.pdf

Thank you for reading our story. If you choose to help us by signing this petition we truly thank you from the bottom of our heart.