Help Save Our Dream!
138
people have signed this petition.
Add your name now!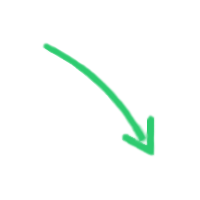 138

people

have signed.

Add your voice!
Maxine K.
signed just now
Adam B.
signed just now
Everyone has dreams, everyone wants to live in peace. That is what we all cherish about life. Our names are Michael and Darryl. We have created a great productive life that is full of friends and love. Our work, family and friends make our home in the beautiful City of Roanoke, Va.
On 7-29-2014 a major life dream came true, we bought a house together! A beautiful one on 1.5 acres that is right in the middle of the neighborhood that Darryl grew up in and played as a child. As with most new homeowners, dreams of what to do with a new house are rampant and limitless. By the house not being located in a H.O.A. nor being deed restricted, we could start building the life oasis that most would want for themselves. We signed our closing on 8-29-14 and it was ready, set, GO!
As we started to work on the house before we moved in (even before closing), we found out that our oasis was unfortunately located next door to the gates of hell. Our neighbor that has lived in his house since 1964, let his opinions of entitlement be known. He wants a section of our property (1/3 of the total property) and is willing to pay for it at 20% of it's value. We politely declined his offer just to find out that we stepped on Satan's toes. He stated the day of his offer being declined that we would not have anything on our new property and he would make our lives miserable.
We bought this property for it's size and the neighborhood that it is built in. The reason for the want of a property of this size is that we own a private collection of vintage amusement rides. Everything that we own and cherish can easily fit in our new backyard and not be close to the street as to create a disturbance. Our main plan is to have them setup and running in a lushly landscaped yard as to provide a utopia for us to share with our friends and their children. Mind you the operation of the rides are maybe once or twice a month during the day on a weekend. All of the rides comply with State laws defining them and our city does not have any codes dictating where they are not allowed. They are only in the code as to how they are to be taxed when open to the public. Ours are private.
As we have observed since moving into our home, our neighbor has a 0 tolerance for children. One example is that they moved all of their cars into the rear yard and blacked out their house on Halloween to keep kids out of their yard. With this known, we know why we are now in his mind as a "double negative", we have amusement rides on a property he wants and kids will frequent our home.
Our neighbor has been using the City Code Enforcement as his choice tool to try and strip us of everything in our yard (yes, all the way to flower pots). Sadly, the City is condoning the neighbors harassment and their attempt to forcibly extort us of our property. Secondly, the neighbor has been out in the neighborhood informing the neighbors (incorrectly) that we are building an amusement park to lure children into our yard since we are gay.


Since the beginning of this, Roanoke City Code Enforcement has been manipulating the set codes that have been set for it's citizens to follow. We have complained to the City Managers Office to no avail of being harassed by one of the Code Enforcement Supervisors that is a published bigot (www.langstonmusic.com). No Citizen deserves to be targeted over ill will of another, nor do they have to live knowing that a tax funded employee is using their personal beliefs to dictate the treatment of those he serves.
This petition is being formed to show SUPPORT for us and our fight against our neighbor and the tyranny of select City Employees. Many folks know us and know that we are for great neighbors and great friends. We do not deserve to be labeled as such to other's and have a right to enjoy our hard earned property without fear of reprisal.

Signatures HELP!


Links to scanned documents showing the underhanded side of things.

Note: The date of the neighbor's letter (Mrs. Ferguson) was sent to the Mayor before we started to move in and also before we signed closing papers. The email that states "continued gathering" is us moving in to our new home. At no time have we had personal interactions / communications with Code Enforcement (Steve Langston, Matt Duffy). All of our other neighbors love us and are at a loss trying to figure out the personal accusations against us.
PDF -
http://www.keepandshare.com/doc16/6673/neighbor-from-hell-pdf-4-9-meg?da=y
Jpeg Version -
http://www.keepandshare.com/photo2/show.php?i=2588691&cat=1

You may have to copy and paste into a web browser to see the files.
These documents were gained from our Freedom of Information Act submittal to Roanoke City.

Thank you for taking the time to read this, it is the short version since the full version is tiresome. If you want to know more, or have questions, please feel free to contact us.