Help Save ANWR!
24
people have signed this petition.
Add your name now!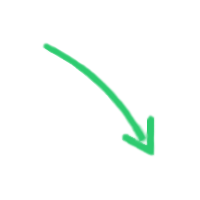 24

people

have signed.

Add your voice!
Maxine K.
signed just now
Adam B.
signed just now
Hello, my name is Resley. I am a 6th grade student in Nicaragua. There are about 70 oil spills daily around the world, according to "Oil Spills." Oil Spills. N.p., n.d. Web. 05 Oct. 2015. This petition is so that ANWR will not be drilled for oil. ANWR is an abbreviation for Alaska National Wildlife Refuge. ANWR has over 200 species of animals, and they are in danger because of oil drilling. Many animals get endangered because of us. If we take over the place that these animals live in and use it for our good, it is not true if we say that we aren't killing animals; if we destroy their home or habitat, we are killing them as well. Where else will they find a place that they can live in? The reason that the animals chose that place was because it met their expectations of a home. There are several other problems with oil drilling.
Oil spill damages last for years. One American researcher found oil spill damages from 30 years ago still active in a mangrove swamp, said Gillis, Justin, and Leslie Kaufman in "After Oil Spills, Hidden Damage Can Last for Years." The New York Times. It doesn't seem very positive. By drilling a single place, you destroy one habitat for maybe ten different species of animals, giving a chance for these species to thin out their population. In other words, you are increasing their chance of becoming endangered. Another fact is that we know that oil is a nonrenewable resource. So we have to try to use less oil to favor this fact. We don't want to repeat all the drama in believing that no oil was left in the world. We can simply have a little hike or walk to our destination instead of using a car that uses gasoline which includes oil. Less need of vehicles, and less car crashes as well.
The world doesn't know everything about oil, like how much damage it is capable of, or how big an oil spill could be, or whether oil spills will ever stop happening. We need to try to decrease the number of oil spills. I already told you one effective way to do it. One day, there will be no more oil. So we need to use our oil wisely. According to "World Energy Day 2014: How Much Oil Is Left and How Long Will It Last?"International Business Times RSS., there is only enough oil to last us about 40 more years. We have to make our oil last until a day when solar-energy powered cars will be as cheap as an old car nowadays. This message has to be delivered to the world. We can stop oil from running out as quickly as now, make the number of oil spills smaller, and also help future generations have a better and less worrisome life than we have right now. If we drill ANWR, there will be more oil, and people will forget how important oil is. Why don't we give the people a chance to think about this? A chance to think about how important it is whether they say yes or no to drilling? Please sign this petition so that ANWR will not be drilled, and the world is safer for everyone and everything living on it.