help reunite a mother with her babies!!!
139
people have signed this petition.
Add your name now!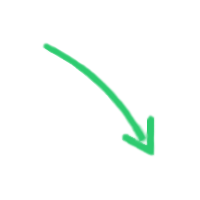 139

people

have signed.

Add your voice!
Maxine K.
signed just now
Adam B.
signed just now
hello. basically i have two beautiful babies a little boy and little girl i cannot disclose personal details about due to confidentiality.
i was in a previous relationship that had some domestic violence so that relationship ended. however social services accused me of being in this relationship still, despite knowing the father was in a new relationship. i moved out of the area to prove i would keep my children safe, then social services disclosed the new area to my childrens father. i have been on domestic violence courses and engaged with all proffesionals i can to show my commitment to my children. however i have been accused still of being with my childrens father which has sadly resulted in a non-consensual forced adoption order for them both.
i am utterly heart broken as the courts and social services have clearly stated i am a very good mother, it is just the risk that my children would be placed in if i was with their father. i have done everything i can, ive changed area again to prevent anybody finding out my residence, i have still continued to work with agencies& proffesionals, i have repetedly tried to work with proffesionals however they just keep accusing me of being with the father when they know ful well he is with another person. not to meantion i have a new partner.
my children never came to any harm, and never would. in court i have been praised for how good my parenting skills are.
for certain reasons i cannot go into detail to much due to confidentiality, however i have proof that demonstrates that he is with somebody else.
i also have been doing reasearch as to orders that can be put in place by the family court and social services that could also be of great help to ensure my children are safe and stop certain people being around them.. i feel so sad to see these orders exist for cases such as mine yet social services failed to put them in place because as they said 'my children are very cute, very adoptable babies'..
this leaves me asking why do they have orders and protection measures for children if they are not willing to use them and put them into practice to keep families together in cases such as mine where i am praised 100% on my care of my children.
not only that, to be told aslong as my future children are not to the same guy i can work with services and they would stay in my care is heart breaking, children are not replaceable ! so why is there a risk for 2 but not for others? BECAUSE THERE IS NO RISK BECAUSE I AM NOT WITH THE FATHER.
i fell heart broken that i am being forced apart from my children due to 'assumptions & probability ' of the proffesionals. i ask what about the probability of my children being heart broken when they are older to find they were subject to forced adoption due to a false alligation?
im looking for people to sign in support that my children are returned as i have an appeal to the courts coming up & i feel heartbroken that because other families have messed up that mothers that are stated to be good mothers are suffering because of other people messing up once given the chance... as they say each case should be individual!!!