Help protect employees after a workplace accident.
41
people have signed this petition.
Add your name now!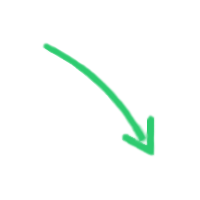 41

people

have signed.

Add your voice!
Maxine K.
signed just now
Adam B.
signed just now
I am a server at Olive Garden. Working St Patrick's day, I started the shift receiving an honorary pin due to a very kind letter received from a guest of mine. Taking quite the turn, I ended up hitting my head on a drink rack. Despite the lump people kept asking about, I felt ok.
The next morning I was unable to speak. I was crying every few minutes for no reason, and I was suddenly enraged screaming at my six year old son to "get the f*@ck away from me!" for absolutely no reason — I will never forget his face.
Unlike anything I've ever experienced, my moods started bouncing to different extremes without warning. My children had to be sent away. I couldn't stand for more than a few minutes, constantly felt as though I was going to throw up, and had a terrible migraine. We went in to find out that I have an acute concussion in my prefrontal cortex. As soon as I got home, I had my partner call my manager for an email address (I couldn't speak well) to notify her of my inability to come to work.
My partner got on the phone with her; her reaction was less than nice. He got upset with her reaction. Apparently, she went off about proper procedure and never even asked how I was. I saw him getting upset, so I grabbed the phone and started talking, sounding like my tongue was frozen, I tried to de-escalate the situation. She immediately asked me what manager was on duty, I told her, she told me I'm off the schedule, and she hurried me off to call that manager I presume. She never called me back.
I went back to panicking over what symptoms I was experiencing would be permanent and crying a lot, (really regretting the TBI training I had) and torturing my partner with my chaotic outbursts. I temporarily lost my ability to tell what was an ok or not ok thing to do or say which really terrified me. It got bad. Due to the severity of my symptoms I had to go into Emergency care a couple more times. I'm still wearing a bracelet in case I get lost, which I feel the need to say, is not so great on the self-esteem!
Out of nowhere, I was interviewed by someone I don't know from a company I've never heard of. I don't remember the conversation. A few days later I get a notice saying a claim I didn't know I had filed was denied. Now it is my understanding that I'm looking at a dismal stack of medical bills that are apparently unable to be billed to anyone but me. So I'm thinking, firstly, Why didn't I just lie about where I got the injury? So they could just bill my insurance and leave me be? And, secondly, How the hell was I put in a situation where I'm currently wishing I had lied about a brain injury?
So I call this Gallagher Bassett representative, whoever the heck they are, to ask why I was denied (they refused to speak with my partner). She said that they completed a thorough investigation and that the manager and everyone working that night was interviewed and no-one saw anything. As sick as I am, this riled me up. It was St Patrick's day; the kitchen was packed. I was helped by co-workers after and asked about the bump enough times to make me overly self-conscious about it.
Confused by why all my awesome coworkers would deny knowing about the accident, I made a post in our server facebook group, asking people that if they saw something about that night, please say something. Within minutes people started claiming they did. And out of the sixty some people that were directly asked, not a single person said they were interviewed, but many did say that no-one ever talked to them about it ever when they did work with me that night.
I replied saying so to the representative with the screenshots, but I didn't get any productive response from her - no, "We'll check on this new information," or anything. The claim continued to be denied. I forwarded it to her supervisor who still stands by the investigation that apparently never took place.
It was never about getting workers comp for me. What breaks my heart is that I love my job so incredibly much, but I have never been made to feel so disposable. So I'm writing this now, even though it's taken me a century and forty-two naps to do so because I think this is fundamentally wrong.
6 out of 10 cases of workers comp get denied. How many of those are based on lies and fake investigations like this? How many people are completely steamrolled during these vulnerable times? This sort of treatment to employees is unacceptable, and maybe it can happen less if we get loud enough about it. So I'm asking please; share, tweet, write and shout about stuff like this and maybe we can fix it.
Thanks for reading. I'm gonna go pass out now. :)