Help PETER PANDREW get picked up by EL REY NETWORK and help raise awareness for SUICIDE PREVENTION and END MENTAL ILLNESS STIGMAS!
337
people have signed this petition.
Add your name now!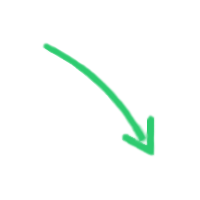 337

people

have signed.

Add your voice!
Maxine K.
signed just now
Adam B.
signed just now



PLEASE DO NOT DONATE FUNDS- we need something more important- your voice.

I don't want a single penny from you

I have suffered with mental illness my entire life. I was diagnosed with bipolar disorder and borderline personality disorder from a very young age. I can't even count the amount of times I have wanted to take my life because I felt so alone and that no one understood, or that no one was there for me. And the truth is- most of the time? No one was there. I faced it myself, and luckily I got through it.

With social media today, everyone acts like a hero AFTER someone takes their life. They post "RIP" all over facebook and make the person a sensation for a moment so they can feel better about themselves- even though they weren't there when the person needed them. Our society sensationalizes suicide- even with celebrities like Robin Williams and Lee Thompson Young- and this has to stop.

I wrote my own story and struggle down into a long narrative that was initially intended to be a suicide note. That suicide note had luckily become a book instead of a suicide note, as telling my story proved to be the best therapy for me.

This book is was called PETER PANDREW- an account of how hard it is coming of age in the Peter Pan generation, how hard it is growing up, refusing to grow up, facing mental illness, realizing that "everybody has their something", understanding your sexuality, and loving and often times losing people along the way who are all very different from you.

After that, I received messages from people all over the globe telling me that they experienced exactly what I went through. I would talk to them about their depression and try and be there for them the way no one was there for me.

So much out there regarding mental illness in

media - and even in the world- is still so stigmatized. People still feel so

alone.People feel misunderstood and like pariahs of

the community. They feel like if they cry out for help, they'll be laughed at,

taunted, called "attention-whores", or thrown in an institution and

mistreated. We need better understanding of mental illness and depression.

I have created a pitch to turn my books into a miniseries to try and help make people more aware of mental illness and suicide awareness, and I absolutely implore you for your help to spread this message.

While I would love any network to pick up Peter Pandrew and tell my story the way it is intended to be told, I believe the EL REY NETWORK, created by the masterful ROBERT RODRIGUEZ, would be a brilliant home for it.


Robert Rodriguez has made tremendous strides in ending racial stigmas in media without ever making his work preachy, and I feel Peter Pandrew needs that kind of hand guiding. Peter Pandrew touches on so many topics from mental illness stigmas, to feminism, to race, to sexuality- and it's important to be on a channel that represents us well.

Robert Rodriguez is quoted to say that his channel is for renegades who have been made to feel "less than"- not Latino enough to be with the Latino's, and not American enough to be with the American's.

Well, my entire life I have felt "less than" everyone; Not "gay" enough for the "gays", not "straight" enough for the "straights." Not "normal" enough for the "normals", and not "weird" enough for the "weirdos." Not chic enough for the city-folk, not townsy enough for the townies. I never fit into any box.

My story also has a long stretch in a Latin-American club, and since El Rey favors giving Latino's a chance in media, I'm sure they can understand my not wanting the characters in my life being white-washed.

This will also open the EL REY NETWORK to the LGBTQ demographic- and that's important.

Peter Pandrew is a story that tries to show everybody- because it's a real life story. A real struggle.


For so long, Bipolar people and those with borderline personality disorder are portrayed on film as raving lunatics, and that needs to change.


And I want the world to see that people who say that they might be suicidal aren't "crying out for attention"- they are CRYING OUT FOR HELP.

People say that people who say they want to kill themselves are "crying wolf"

Well, just remember that the story about the boy who cried wolf? He Dies. Nobody believes him, and HE DIES. We need to learn to stop ignoring people who cry out and build a fence strong enough so the wolf doesn't get in.

Please, everyone help me. Please sign the petition to make my dream come true, and get my story told.




Thank you so much everyone.