Help Métis Toddler Stay With Family
391
people have signed this petition.
Add your name now!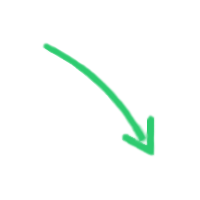 391

people

have signed.

Add your voice!
Maxine K.
signed just now
Adam B.
signed just now
We write in defense of the best interests of SS, a two-year old child whose welfare is threatened by proposed action by social workers within the MCFD.

We have been told that the MCFD had made the decision to send the child to Ontario before the child was born and then proceeded to implement this plan, even after discovering that the child was Métis, attempting next to get "ammunition" against the birth parents. Nearly two and one-half years have elapsed, and the child now has permanent and secure bonds with her present family and ties to her birth parents and Métis community. These facts alone, combined with the recommendations of her doctors, are more than enough to convince any rational person that the child needs to stay where she is.

We were pleasantly surprised, therefore, to read in the letter from the Executive Director of Service, dated February 4, 2016, that the decision of MCFD re SS's permanent placement has not yet been finalized. Our previous communication, on December 18th, was quite explicit that a decision had been reached to send her to Ontario and that she was to be living there by the end of January 2016. We hope that this apparent willingness to reconsider this decision is based upon the additional information regarding the best interests of the child and that the lengthy court process could immediately be terminated.

We are quite aware that MCFD now funds the once financially burdened Métis Commission and has given them financial security until 2017. This (self proclaimed apolitical) cleverly disguised arm of MCFD, with a CEO who is not even Métis appears to be used to "rubber stamp" all child welfare cases of Métis children in British Columbia. The only member who had any firsthand knowledge of the child was a social worker from Island Métis who was 100 percent in favour of the child staying in our home and wrote an affidavit to that effect, which he was forced to withdraw after a call from the Commission.

The ministry avoids answering questions by hiding behind the fact that the matter is before the courts. In fact, the only reason it is before the courts is because the ministry refuses to take into account the best interest of SS. The ministry could easily put aside this case, saving hundreds of thousands more tax payer dollars, (several hundred thousands have already been spent), and agree to the safe and permanent placement of SS in the home where she is thriving and has the opportunity for a relationship with her birth parents and her Métis community. This money saved by the ministry could be put towards helping foster children who are aging out of care too early, or other families in need, and to provide much needed training for front line social workers.

Ministry lawyers have made no argument against us as parents other than to say that we have something to gain. Let us consider what we have to gain..... Without financial remuneration, we gain another family member for whose support we will expend thousands of dollars. We will give up our free time in exchange for selflessly helping to guide and give every opportunity to a growing child and then teenager who needs us. We will be there for her through her joys and pain. We will spend countless hours cooking nutritious meals, helping her with homework assignments, driving her to and from activities, giving her every opportunity to learn and grow in healthy ways. The specious claim by the PGT that we cannot advocate for the child because of our self interest purposely obfuscates the issue. This is not and has never been for us. This is only about protecting a two and half year old girl.

In summary:

•We have done all of the ministry paper work and classes and received commendation from the MCFD for the care we have provided the child
•We have raised the child since birth.
•We have offered to initiate her "sibling" connection which does not now exist.
•We are an approved adoptive home. We have many letters of reference.
•The child's doctors, and other specialists, warn of irreparable harm if she is moved.
•The child is thriving and happy where she is. She has very strong bonds within our family.
•SS's birth parents have, since a letter written in March 2014 to the ministry, pleaded to place their child with us so that they can keep in contact with her; a request that was dismissed as meaningless by the team leader.
•The BC Métis Federation who represents thousands of Métis in British Columbia is adamantly opposed to the child being moved.

This legal case could be dropped and hundreds of thousands of dollars saved. All that is necessary is for the ministry to make a decision that will allow SS to remain in and be adopted into her present home. It is not in the best interests of the child for the MCFD to hide behind form letters and hollow excuses. There is enough harm coming to children in care. This should be an easy one. Prevention is better than cure. The MCFD has an opportunity to do the right thing and earn some much needed commendation by the many hundreds of B.C. taxpayers that are following this case.

You are welcome to view our GoFundMe fundraiser here: https://www.gofundme.com/metis-toddler-case


Sincerely,

LM and RB*

*In order to respect court ordered anonymity, we cannot sign this letter with our full names.