Help Me Support Individual and Nutritional Diversity!
38
people have signed this petition.
Add your name now!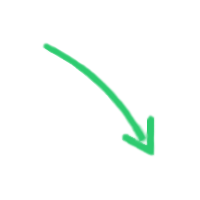 38

people

have signed.

Add your voice!
Maxine K.
signed just now
Adam B.
signed just now
Dear Owner of Elegant Wine Tours of Long Island,

I recently booked with your wine tour group and was surprised to find that you do not offer any non-meat sandwich options. Not all persons consume meat for personal and religious reasons and after purchasing your services which includes lunch, I was hoping to be able to eat the meal provided without having to go through the extra effort and financial burden of supplying my own food.

I find myself to be a flexible person and understand that it can be difficult to carry the wide encompassing variety of ingredients required to meet all of your customers' ranging dietary needs. However, at the very least I was expecting to receive some support from your staff in trying to accommodate my restrictions with the items you currently do have in stock, namely cheese and fruits. Nevertheless, even after explaining that two persons in our group would not be able to consume the sandwiches included and that we would gladly accept some more fruit and cheese in lieu of the meat sandwiches or sandwiches without meat (just cheese), to our regret your staff informed us that this was not possible. Apparently you have too many tour groups and cannot keep track of the different types of trays.
I am happy that your business is booming, but am also a firm proponent of client satisfaction and, as such, believe that similar to the way your company tailors to the needs of the different sized groups you serve, you can strategically also aim to meet simple dietary modifications your customers may request to ensure that they do not go hungry. Especially when this can easily be accomplished with a minor menu adjustment and because this is a wine tour business where not eating and consuming alcohol can lead to disastrous consequences.
Furthermore, given that your company does not make an effort to meet personal dietary needs, I also believe with all due respect that it is unfair to charge all customers a fixed price for food items some individuals may not be able to consume. In fact, if your kitchen is unequipped to service a variety of needs, as I was informed by your staff, I would argue that payment for lunch items should be separate from the cost of the tour and optional. Making the meat lunch you offer optional eliminates the need of certain customers to have to purchase two lunches (as I will have to do in this case) while also doing away with sentiments of being excluded and discriminated against because of one's diet and/or one's religious beliefs-- feelings which can create for an unpleasant and limiting atmosphere.

The long-term advantage of being more accommodating and/or making the purchase and consumption of the restricted food menu you offer optional is the guaranteed satisfaction of a greater majority of your clients and better company reviews. It is important to note that I am not alone in my beliefs that the food items you currently provide are rather exclusionist. This is based on reviews your prior customers have left on Yelp, as well as, the support I received from my own wine tour group, other wine tour groups, and potential future Elegant Wine Tour clients encountered along the way.

Attached, please find the signatures supporting the claim that your clients do not feel your company adequately serves the ranging needs of the diverse customers interested in your wine tour services and our request for an improved accommodation of client needs, by diversifying your menu options, or making your current menu selection part of an optional package. Thank you for your time and consideration. Your understanding and request to action is greatly appreciated.

Sincerely,
Christina and Fellow Current, Past, and Potential Future Clients

[Participation is welcome regardless of dietary preference. However, to ensure that the signatures obtained reflect the opinions of both current and potential customers from which the company can reap some benefit aka there is incentive for profit, I ask that those who provide signatures: (1) agree with the points made in the letter and (2) have at least some interest in taking part in a Long Island wine tour in the future and not being or having their friends be limited to meat-only sandwiches. Anyone, however is welcome to express support by sharing this post. Even if you don't agree with my letter, the exquisiteness of wine, tours surrounding this beverage of choice, or know anything about the likes of Long Island, perhaps you have people in your social circle who do!? Sharing is caring!]