Help me get my daughter back
48
people have signed this petition.
Add your name now!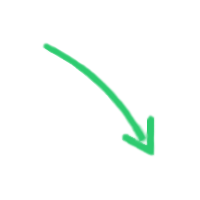 48

people

have signed.

Add your voice!
Maxine K.
signed just now
Adam B.
signed just now
I need the support of the people of France in securing Little girls safe return to her dad. I am a South African father whose wife, Helene, took my daughter to France on a holiday and never returned, even after signing an agreement to return. The lawyers requested this agreement because we were all afraid Helene would abduct my daughter. It was not enough to stop her and Helene kept my daughter in France in February 2013. I have been working through the legal process ever since. And on the 3rd April 2014, the French courts determined that Helene's behaviour is illegal and granted my request that Lili comes home to South Africa.
I have been in France since 13 April 2013 and been denied time with my daughter this is illegal, I am shocked and distressed. Lili just had her birthday on the 9th of May and I was not allowed to see her or even to speak to her on the phone.
I have appealed to Helene to allow me to be with my daughter and herself to learn all I have to about my daughters habits and that Helene come with my daughter and me back to South Africa so Lili can get to know her South African family who miss her and worry about her every day. Sadly my wife has rejected this and told me I can only see my daughter if I drop the judgement and now Lili is missing and been hidden away from me by Helene's parents and the people of Font Romeu supporting this illegal act. Lili has been abducted a second time!
Helene has now attacked me in the media. I am deeply disturbed and concerned that she has seen fit to use our daughter in the media to protect herself from her own illegal actions.
Sadly one side of this story is being posted as the truth, I do not want to mud sling via the media, and it is not in the interests of my daughter or Helene to put all the allegations into the public. There is still the "custody" to be decided back in South Africa and this media and social attack on me by my wife and her supporters will have a terrible impact on all parties for this process especially my daughter.
All the allegations have been heard in the French courts and multiple judges have made the decision based on this and rejected these allegations as untrue. I have had to come to a foreign country and trusted the French legal systems and international agreements to protect my daughter. This matter is now in the hands of the South African courts, where Helene chose to begin our divorce.
There is a little girl in the middle of this whole situation who is the person that needs protecting and the first step to this protection a return to the legal status quo and that Lili is no longer hidden from the dad.

Guiding principles for my position:
· Shielding Lili from all unnecessary and inappropriate exposures
· My commitment to protecting Lili that has guided me from the beginning of the state of illegality that was imposed from February 2013
· Use all legal and authorised means to secure my daughters future
· Commitment that Lili should have access to all her family in South Africa and France