HELP ME BAN Dea_Baby_RBC FROM RLC / UTHERVERSE
51
people have signed this petition.
Add your name now!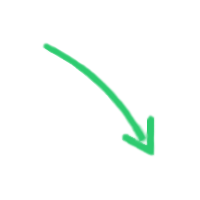 51

people

have signed.

Add your voice!
Maxine K.
signed just now
Adam B.
signed just now
This person in rlc/utherverse has stalked me has harassed me, has sent fales statments to world opps to get me banned and for what? because she cant follow somple roleplay rules so i thro her out of my roleplaying family, so now she's pissed. Dea_Baby_RBC has numerous Alt accounts with different screen names, I have a full list of 6 in total. she has tyred so hard to have me banned from rlc, she has a running petition
on her profile to have me banned... SO I'M CALLING OUT TO MY MC BROTHERS AND SISTER TO HELP ME BANNED THIS CHICK ONCE AND FOR ALL. LETS SHOW THIS CHECK WHAT RESPECT, HONOR & LOYALTY MEANS....
Since we are on the subject of alt accounts let me give you all of Dea_Baby_RBC accounts, Just so we are all on the same page Dea_Baby_RBC has a program installed in her rlc profile page called "statcounter"
she she can see everyones IP's and locations of YOUR home state city and narrow you down to a 1 mile raduis all rlc has to do is look at her profile page. SHE'S THE STALKER HERE. im waiting for the day she shows up to my front door with a gun. But below is all her accounts...
Dea_Baby_RBC - http://www.redlightcenter.com/net/profile/view_profile.aspx?MemberID=93750773
Prns_Katnis_DK - Katnis_BBoL_DAV - VIP
Queen_Ivy_LC - Sxy_Neko - VIP
Prcs_Nevaeh_LC - SW_Eternity_DAV - VIP
X_CandyCane_X - X_CandyCane_X - VIP
QN_Drusilla_DK - DAV_family - VIP
xx_Kendall_xx - Mrs_AlkaHolic - VIP
RDE_Takhisis_DDK - X_Lamia_X - VIP
FPM_Karma_DKMC - Vv_Aurora_vV - VIP
WHICH I HAVE PROOF SO WHEN ALL THIS GOSE DOWN I WILL HAVE MY PROOF IN ORDER