Help Joe Mosack get Guardianship of his daughter Ashley
30
people have signed this petition.
Add your name now!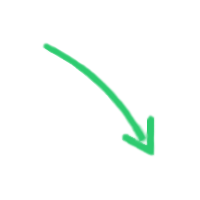 30

people

have signed.

Add your voice!
Maxine K.
signed just now
Adam B.
signed just now
I am Joseph Mosack, Father and Former guardian to Ashley Mosack, my Daughter.
On June 14th,2012, in the Macomb County Probate Court;Mental Division, I lost guardianship of my then 19 year old
daughter, who I have raised since she was born in 1993. They felt forwhateverreason I was "unfit" to
be Ashleys guardian and that day at the court they had me walk her out to a Macomb county Sheriffs Patrol Car
and place her into it, even though she tried in vain to drag me away from the car towards the vehicle
she knew as ours, A Ford Truck. I had to FORCE her into the car. It took 7 weeks before I was allowed to see Ashley and even at that point had NO CLUE
as to her location OR what I had done to lose her.
It's also very important to note that I was and actually still am a "Certified(By DHS/Welfare services) Home Health Care Provider"...with Provider ID and everything. This too is through the State of Michigan.
Mostpeoplewho read this petition will know who I am and know I am a great Father..the best? No! But much better than most.
I am not asking anyone to sign this out of sympathy for me, nor am I trying to solicit pity. I am simply asking those who know me (and anyone else who reads this and feels its the RIGHT thing to do), simply sign it and or leave a comment.
Currently i have no vehicle and Ashley is 60 miles away(1 way, 120 round trip)...I have to rely on public buses to get me to the ARC of Macomb for an hour visit every other week. I am doing the best I can considering i was NEVER told WHAT had to do to "Impress" the Court/Judge.
I have a huge safe 2bedroomApartment, bills arepaid fridge/freezer/cupboards are full of food. There's just NO reason I shouldn't have Ashley back in the home with me. I ask for a CHANCE, I was never given one in the first place.
Again, I DO NOT ask ANYONE for Pity or sympathy...just a signature and if you wish a comment on how YOU the signer feel about this situation.
Pleaseconsidersigning this petition that i can give to the judge in this case who will be the same judge who in 2011
gave my guardianship and then in 2012, took her from me.....
Let the Judge know how you feel.....
Thank You & God Bless You All.
Joseph M. Mosack
Sponsor
Joseph Mosack, Ashley Mosack
Links