Help Jacqueline (Jackie)&David (Dave) get their toy poodle back from The SPCA
29
people have signed this petition.
Add your name now!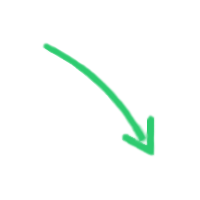 29

people

have signed.

Add your voice!
Maxine K.
signed just now
Adam B.
signed just now
Awhile ago when camping our toy poodle ran off when a family members dogs were fighting. As she left her break away collar with ID fell off. We had previously bred champion show dogs, who also did the sport they were bred to do. Most of all they are our kids. After many failed attempts at only 26yrs old Jackie was forced to have a full hysterectomy. They also took her appendix, gallbladder, teeth from sepsis and large chunks from other organs the disease was growing on. There is no cure for her, in so we didn't bother with registering our baby girl who ran away, not tattoo nor microchip. She was always glued to Jackie and never left her side. As to why we are confused why she never came back. Since then we've seen hundreds of poodles non were her. We finally went to see the one at the SPCA as the more I described her the more the lady on the phone got excited. Said to bring our liscence (drivers) -and pictures of her. She saw us and jumped up trying to squeeze through the bars to get at us. We knew instantly it was her. They mentioned other couples coming in and saying she didn't even move from her bed to see the other ppl. They had her groomed horribly, so yes in some pics to an untrained eye she may look different. They knew nothing about colour and pigment in any breed of dog. They said she was old and turning grey, but we said no she's got white on her muzzle and it's because she is turning blue, big difference or at least to us. We grew up with dogs. Dave grew up showing and breeding, Jackie grew up breeding, showing, tracking, police dog work (shuhtzhund), obedience, agility, hunting, training, grooming, even boarding other dogs, I've seen many many dogs in my life I know what my own dog looks like. They told me I needed to bring in more paperwork, and if no other claims in 5 dats she is ours again. (Did hear they were getting hundreds of calls from people wanting to adopt her)
So despite still healing from my surgery a few days prior I came in, brought as much info as I could, vaccinations, parents papers, her deworming schedule, any pthing I could think of and more pics. Reminding them that in show we had to hide her white muzzle. Even had pics with her white on there.
They basically sat us down, didn't even look at all the stuff we brought and were trying to brainwash us that it isn't our dog. They had no empathy at all. Of course my pain was horrific but I wanted my baby back. I started to cry and one lady opened a side door (so the other people adopting wouldn't see) -and asked us very rudely to leave, or they will get the police. I BEGGED THEM SEVERAL TIMES IF I COULD AT LEAST SAY GOOD BYE. THEY SAID' "no" over n over.... lost my dog a second time. Hurts more than words can describe, I'm also an animal behaviouralist and vet assistant, I know dogs and other animals very well. Her.. I knew since I helped her mommy push her out in the bassinet by my bedside. And whine or whimper I'd be up checking on them.