HELP GET VOTING OUT OF OUR SCHOOL
266
people have signed this petition.
Add your name now!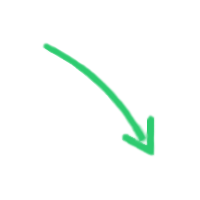 266

people

have signed.

Add your voice!
Maxine K.
signed just now
Adam B.
signed just now
The Glenwood Landing School is still being used as a location for public voting, putting our children's safety at risk. The parents of Glenwood Landing School want our children safe and we believe finding an alternative location is the answer.
Getting voting out of public schools should be a priority of every school district and every municipality. Historically, schools were chosen as voting locations because they generally offer easy access to a familiar and public space, but now that is the exact reason why we need to get voting out of our schools. Schools should no longer be easily accessible to the public. Ever since Columbine High School in 1999 and the multiple examples of school violence up to and including the horrific incident in Newtown Connecticut in 2012, school districts have become increasingly aware of and sensitive to the issue of student safety. To that end, we have implemented multiple practices to ensure student health and safety. The school district has spent significant amounts of money on cameras, door locks, ways to keep students out of view; ways to help local police isolate the part of the building where an intruder is known to be; we have shared floor plans so police on the scene have all the necessary information about the layout of the building; we have implemented practices that help police know if students are accounted for or not; the list goes on and on. In New York, as per revised laws and best practices, we regularly hold security drills. We have security personnel on staff. Once students are in school in the morning, it has become common practice to limit entrance to the building to one set of doors. These doors have a buzzer system and a camera so the individual is visible to the front office before being buzzed into the building. This applies to parents, relatives and school neighbors.

The state of New York is enforcing that schools take these extra security measures to help increase the safety of our children. But what are students, parents, and staff to think of the inconsistency that exists on Election Days when our school has to unlock its doors, and let hundreds of unknown people enter the building from 6 am to 8 pm? We are forced to ignore the safety measures we've worked so hard to put into place. Local police cannot station an officer at each school where voting takes place during school hours, so a security guard is hired for 7 hours, a significant cost.

The Glenwood Landing School is asked to open it's doors to the public on not only the Presidential Election Day in November, but for local elections, special elections, and primary days including the PRESIDENTIAL PRIMARY on TUESDAY, APRIL 19, 2016.
We believe there are alternate sites available to host public voting days, including:

Municipal buildings
Fire houses
Churches and Temples
Community Centers
Libraries
We ask that you sign this petition so that together we can get voting out of the Glenwood Landing School.