Help Free Ryan Walsh, Let's Bring him home
214
people have signed this petition.
Add your name now!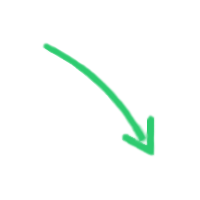 214

people

have signed.

Add your voice!
Maxine K.
signed just now
Adam B.
signed just now
Update:

Ryan Walsh has been serving the last 7 years under the dangerous offender's designation along with the indeterminate sentence. You will find many interesting facts in Ryan's case first one being that requirements to be designated a dangerous offender are as such "Offenders who had been convicted of three or more separate indictable offences and who were "persistently leading a criminal life" could be found to be habitual offenders and sentenced to indeterminate imprisonment". If you review Ryan's criminal record you will see that he has not been convicted of three or more separate indictable offences.

Ryan's charges consist of:

2002 – Theft (not an indictable offence)

2004- 1st indictable offence aggravated assault

2008 – 2nd Indictable office aggravate assault

I would also like to draw your attention to some more information from his case.

Ryan's lawyer even submitted an affidavit to the courts the person responsible for the stabbing was going to testify and come forward. But after speaking to the crown counsel just moments before he was supposed to be called to the stand decided no longer testify. The lawyer's affidavit was not given any credit in court. And if they believed it to be a false statement given by a lawyer why was she never charged with perjury for writing a false statement.

And one other very important fact about this case. There were 3 psychologists that assessed whether Ryan should be labeled as a dangerous offender. Two of them whom never met with Ryan both advised the courts that Ryan should be considered a dangerous offender and wasn't capable of rehabilitating back into society expect for the 3rd psychologist, the one who actually met with Ryan and also talked to people that were in his life.

I ask you to take the time to help have Ryan and his case heard. Is it possible the wrong man is serving an indeterminate sentence? Absolutely!

Ryan is currently a client of Garry Botting the very lawyer that is challenged the charter in 2015. And Ryan is scheduled back to court in April 2016. After the Supreme Courts appeal on the Dangerous Offenders Act. has been determined.

Ryan is currently working with UBC psychologist Steve Porter who is re-assessing the 3 reports that were done during his trial. A petition is being signed letters are being sent to the Federal Minister of Justice and Attorney General.

With the upcoming supreme court ruling this would be a good story.

Below are the links to the transcripts from his appeal and case and I have also put some of the transcripts that speak the lawyers affidavit and the psychologist that assessed Ryan.

http://www.courts.gov.bc.ca/jdb-txt/CA/14/03/2014BCCA0326.htm

Appeal - Date: 20140819

The following are the salient aspects of Ms. Paterson's affidavit:

5. In preparing for the trial, I had a number of conversations with the appellant, with Mr. Plante, and with Mr. Milne. The appellant repeatedly advised me that he did not have possession of any knives during the confrontation with Mr. Yarrow and that he never stabbed Mr. Yarrow. The appellant also told me that Mr. Milne had confessed to him and to Mr. Plante that it was he, Mr. Milne, who had stabbed Mr. Yarrow.

6. The appellant told me that as the three of them were driving away from where they had been involved in the confrontation with Mr. Yarrow and the others, Mr. Milne had told him and Mr. Plante that he had stabbed one of the men. I believe he told me Mr. Milne said that he "got" one of them, they asked him what he meant, and he told them he had stabbed one of the other men.

7. After hearing this, I contacted Mr. Milne and had several discussions with him. He told me that he really was the person who had stabbed Mr. Yarrow, and he described the knives that he had with him that day. Mr. Milne said that he was willing to testify to this at the upcoming trial.

8. The trial started on February 9th, 2009 and witnesses for the Crown were called on the next several days. The Crown closed its case on the morning of February 12th. That morning, Mr. Milne and his mother attended at the courthouse, as I had subpoenaed him as a witness for the Defence.

9. I spoke with Mr. Milne briefly outside the courtroom, and he told me that he was concerned about testifying that he had stabbed Mr. Yarrow, despite the fact that I had already discussed with him the fact that his testimony could not be used to prosecute him for this offence.

10. I suggested that Mr. Milne speak with Crown counsel at the trial, Mr. Lester, who was also standing outside the courtroom. Mr. Milne and his mother then went with Mr. Lester into an interview room that was beside the courtroom.

11. I spoke with Mr. Milne again after he talked to Mr. Lester, and he told me that he was not going to take the stand and testify that he had stabbed Mr. Yarrow. He said that if I called him to the stand, he would say that it was the appellant who stabbed him. I believe there were other people in the courthouse on February 12th that also saw Mr. Milne and his mother arrive outside the courtroom, and then meet with the Crown prosecutor in private.

12. Court resumed, and Lincoln Milne was called as a witness for the defence. There was no response to this summons, and he did not come into the courtroom. Although the sheriff made attempts to find him, he could not be located and court was adjourned until the next morning. Until that morning, I was fully expecting Mr. Milne to testily as a witness for the defence, and to testify that he had stabbed Mr. Yarrow.

13. I spoke with the appellant and advised him as to what had happened. We did not discuss the possibility that Mr. Plante might be able to testily as to what Mr. Milne had told them about stabbing Mr. Yarrow. Nor did we discuss the possibility of an application for a mistrial, an application for severance, or my withdrawing as counsel.

http://www.courts.gov.bc.ca/jdb-txt/SC/11/19/2011BCSC1911.htm Trial

Assessments of Mr. Walsh for These ProceedingsDr. Patrick Bartel

[171] Dr. Bartel conducted the s. 752.1(1) assessment in this case. Mr. Walsh did not participate in the assessment. Dr. Bartel indicated that not being able to interview Mr. Walsh limited his ability to determine Mr. Walsh's current state of mind, his demeanour regarding his version of the events in relation to the predicate offences and prior offences, and his plans for release in the future. Dr. Bartel's assessment was based on a review of Mr. Walsh's file material. With regard to the material used by Dr. Bartel to prepare his report, his letter dated April 19, 2010 (Exhibit 7), lists these documents. I note that the Chilliwack RCMP reports regarding several youth offences committed by Mr. Walsh relied on by Dr. Bartel are not in evidence in this hearing nor are the Chilliwack RCMP documents regarding Mr. Walsh's first adult conviction for aggravated assault, including witness statements, victim statements, photographs, and circumstances or the police collection of witness and victim statements in relation to the predicate offences.

[177] Dr. Bartel concludes as follows:

Overall, given the presence of multiple risk factors, in my opinion, Mr. Walsh is at high risk for violence. With regard to the nature of Mr. Walsh's risk, his past behaviours suggest that he is at highest risk to engage in impulsive, unplanned and very serious violence. In this case the most likely scenerios for violence will involve his becoming angered or violent towards others while in the company of similarly antisocial associates or friends. He is prone to misperceive the intent of others or take personally slights or perceived injustices caused to himself or his friends. His risk for serious physical harm to victims is also high. It is likely that, if Mr. Walsh does engage in violence, it will likely be with the purpose of seriously injuring or incapacitating the victim. With this comes also comes [sic] a higher likelihood of causing fatal injury, either purposefully or inadvertently. As stated previously, involvement in crime or antisocial culture will also place him at high risk as this places him in the company of other higher risk individuals with a greater likelihood of conflict. Substance abuse will also increase his risk dramatically.

[Emphasis added.]

[

Dr. Rakesh Lamba

[187] Dr. Lamba was asked by the Crown to conduct a risk assessment of Mr. Walsh. As Mr. Walsh did not participate in an interview, the assessment was based on Dr. Lamba's review of the materials provided by the Crown. I find Dr. Lamba's review of the materials to be generally accurate.

Dr. Terry Nicholaichuk

[202] Dr. Nicholaichuk was retained by the defence to conduct a risk assessment of Mr. Walsh. His draft report is dated June 20, 2010, and his final report is dated October 13, 2010. In addition to interviewing Mr. Walsh, Dr. Nicholaichuk interviewed by telephone Teresa Walsh, Tanya Gagne, Roseanne McKenzie, and Michel Gagne. Dr. Nicholaichuk indicated that Mr. Gagne best described the plan for Mr. Walsh's release. Mr. Walsh would relocate with the Gagne family to Barrie, Ontario, and they would be willing to provide housing, supervision, support, and employment for Mr. Walsh.

http://caselaw.canada.globe24h.com/0/0/british-columbia/supreme-court-of-british-columbia/2005/06/17/r-v-stewart-and-walsh-2005-bcsc-1818.shtml




For a lot of you that know Ryan I know you would agree that he would do anything for anyone. If you needed him he would drop anything and do anything to help you. I can't begin to imagine how hard every day is in there for him and then with the upcoming holidays how it must feel. I know that if I was in his situation and there was anything he could do to help he would go to no end and would never give up or stop trying. So after some careful thought and consideration and some... serious research I ask you to help to try to bring attention to his situation and see if we can help have his situation heard. I have spent countless time researching the dangerous offenders act, his transcripts from his cases and appeal. And if anyone was to take the time and do the research you would learn that his situation shouldn't have even been considered. As we speak there is a lawyer in BC that is trying to challenge the constitutional rights of offenders that have been given the dangerous offenders status. A woman in Saskatchewan just a few years ago was able to have her dangerous offenders designation overturned thanks to the help of family, friends and a lawyer that was able to see it was an unfair and unjust sentence. I challenge everyone to take the time to sign this petition spread the word and have Ryan be heard.