Make A Change to Forsyth County Schools
180
people have signed this petition.
Add your name now!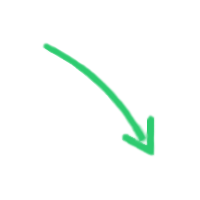 180

people

have signed.

Add your voice!
Maxine K.
signed just now
Adam B.
signed just now
This petition was created by a former Forsyth County School Student. Upon moving in the middle of the 2017-2018 school year, she received numerous texts from her friends about how stressed they were, crying themselves to sleep, wanting to be sick or break a limb instead of go to school. For years this student suffered through Forsyth Country Schools barely staying alive. She is so much better now, thanks to her moving, but hates to see her friends stuck in a county where they are pulling their hair out they are so stressed. Please hear the voices of Forsyth County School students and make a change. We are too stressed with work and too overloaded to be normal students. This petition is meant to be completly respectful in all forms, the students are just desperate for a change.
The following is a response to and a comment disapproving the petition:
I'll be straightforward and honest: I (Ansley Abernathy) created this petition, and I had such huge doubts about it when I made it public. I thought would get a lot of negative feedback saying, "This is so stupid", or, "Y'all are just lazy". But in the day it has been posted, I have recieved countless text messages and emails saying thank you. So many people are in support and in favor of this. I've recieved so many of my friends saying how this petition spread like a wildfire, and I have been completely blown away. For a petition that impacts such a small area, only four or five people should be signing it a day (statistically speaking). But in just 24 hours 150 have signed this and shared it with as many friends as possible. I've heard updates about people speaking about this petition in hallways, and one girl even announced to the entire class news about the petition. This petition is so important to so many people, and that's why it's still active and online. It provides a hope that is so badly needed. Because the amount of stress and work that is put on the students of FCS is uncanny. Yes, teachers might not respond. Yes, I don't live in Georgia anymore. Yes, we will always have homework. And those key factors can't be ignored. But I started this petition because so many of my friends have cried themselves to sleep over school. At such a young age, FCS teaches students that if they don't receive a certain grade, they are not good enough. If it was just a lot of homework, I might be fine with it. But I am tired of seeing my friends and I suffer through school. FCS doesn't even seem to be education anymore. It's giving you a bunch of knowledge for one test and then forgetting it all. And that is not what the basis of school was built on. So I don't know what I can do with this. But I promise you that I am doing everything I can to push a change. Because this petition isn't the only thing that's happening. I'm getting evidence, student stories, and so much more. I'm trying to find as many emails and getting in contact with as many people as possible to try to do something. So yeah, this might not do anything. Yeah, teachers might ignore us. Yeah, I don't live in this state anymore. Yeah, we will always have stress. But I and so many others are willing to try for a change, and THAT is what this petition is about.