Anyone with Lungs can get Lung Cancer - Help us Decrease the chance that You or a loved one would be diagnosed with this terrible disease
22
people have signed this petition.
Add your name now!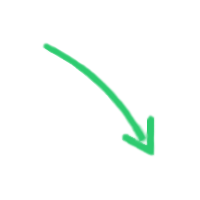 22

people

have signed.

Add your voice!
Maxine K.
signed just now
Adam B.
signed just now
Tennessee has a particularly high level of radon in relation to other states and it has been detected in every county," TDEC Commissioner Bob Martineau said. Tennesseans, like many Americans, spend a vast amount of time indoors. Some analysts predict as much as 90 percent of Americans' time is spent indoors. While certain steps can be taken to reduce the risk of radon exposure, none are more important than testing your home. The EPA estimates that approximately 70 percent of Tennessee's population lives in high or moderate risk radon areas. According to the American Medical Association, Center for Disease Control, National Cancer Institute, National Academy of Science, U.S. Department of Health and Human Services, U.S. Public Health Service and the U.S. Environmental Protection Agency, radon is the number one cause of lung cancer among non-smokers and is the second leading cause of lung cancer in the United States.
"In the last half century an estimated one million people in the U.S. have died from radioactive radon gas exposure," says Dr. Bill Field as he spoke to the president's Cancer Panel in 2008; "Radon is a 'dirty bomb' within our homes that attacks millions of people each year." According to the World Health Organization, the U.S. Department of Health and Human Services, the National Academy of Sciences, the U.S. Public Health Service, The Center for Disease Control, the National Cancer Institute, and the Environmental Protection Agency, radon -- an odorless, gaseous radioactive element -- is classified as a known human carcinogen because of the biological and epidemiological data showing the connection between exposure to radon and the occurrence of lung cancer in humans.
On January 13, 2005 the Surgeon General warned Americans about the health risk from exposure to radon in indoor air, urged Americans to test their homes for radioactive radon gas, and stressed the need to remedy the problem as soon as possible when the radon level is four (4) or more picocuries per liter of air. When the Office of Inspector General released the report "More Action Needed to Protect Public from Indoor Radon Risks" in 2008, it appeared that our government really understood the fact that about 14 percent or more of all lung cancer deaths can be attributed to radon gas exposure as stated by Dr. Jay Lubin, Senior Health Scientist with the National Cancer Institute. States have been central players in the development of policies addressing indoor air quality. In the absence of a general federal regulatory scheme in this area, states have been free to protect and improve indoor environment. Most citizens in the nation still are not aware of what radon gas really is, that it can be in any structure, that a test is the only way to detect its presence, or that it causes lung cancer; thousands of individuals are living with this silent killer daily.
Radon-induced lung cancer occurs due to the ingestion of radioactive alpha particles, the attachment of those particles to the lining of the lungs, and the occurrence of DNA alteration which develops into cancerous cells spreading throughout the lungs and often to the liver, the bones, and the brain. A reading of 21 picocuries per liter of air (pCi/L) represents smoking 48 cigarettes a day, says the Alabama Department of Public Health. As with my husband, most nonsmoking lung cancer victims die without knowing the cause of their cancer.
The sad truth is that most oncologists are so focused on treatment that they give little thought to prevention. The cost of testing and mitigation of radon is small -- approximately $1,000 -- compared with the removal of a single cancerous lesion in the lung followed by chemotherapy for a period of two years, amounting to about $240,000 in 2008. My plea to all of the Tennessee legislators is to consider that lung cancer is bipartisan--it doesn't play favorites--it can happen despite your sex, age, race, religion, political affiliation, height, weight, or skin tone--and to realize the horrible circumstance of receiving a diagnosis of lung cancer knowing that it could have been prevented with the simple action of a test and the installation of a radon mitigation system.
No one sees large masses of lung cancer survivors walking with the color of pearl on t-shirts and hats in the streets of Nashville, Knoxville, Memphis, and other large cities in Tennessee. Most lung cancer patients are diagnosed in the late stage of the disease with only a 2 to 3 percent five-year survival rate; there is usually no outstanding early warning symptom of lung cancer. Considering overall lung cancer patients, the five-year survival rate of only about 16 percent has not increased substantially in over 30 years. Lung cancer victims are not here to fight for themselves against this greatest cancer killer of all! Our state government of Tennessee has a legal, moral, and social responsibility to act for the protection of thousands of citizens that die each year from radon-induced lung cancer.
Lung cancer is the leading cancer killer in both men and women according to American Lung Association, American Cancer Society, and Center for Disease Control. An estimated 158,040 American citizens will die from lung cancer this year—more that colorectal, breast and prostate cancers combined. Very few people are knowledgeable about a leading cause of lung cancer that may be present in their homes—radioactive radon gas which can seep into our homes, schools, and workplaces from the decay products of uranium in the ground beneath the structures that we occupy. According to EPA and other experts in the field of epidemiology, radon exposure can be the reason 21,000 or more people die each year from lung cancer in our nation. The synergistic effect of smoking and radon gas exposure multiplies the chance of the development of lung cancer.
Please remember the purpose of the office—it is to protect our citizens. That protection is not just centered on the battlefields but also in our own homes and daily lives. Just because one is not aware or can't see something, doesn't mean it doesn't exit. Please take action by supporting and considering co-sponsoring HB 2274 sponsored by Representative Johnnie Turner and SB2317 sponsored by Senator Sara Kyle. You can help save lives through the passage of these bills in Tennessee.
This bill has been duplicated in Illinois and Minnesota and the results have shown that in Illinois the percent of homeowners testing at the point of sale grew from 8% to 55%, and in Minnesota the increase of homebuyers testing was 350%. Please make a difference in the lives of the citizens in Tennessee by helping to diminish radon-related lung cancer. People will not protect themselves alone, just like with seat belts, but they will obey laws! Representative Dan Reitz of Illinois said at his 14-year retirement, there was nothing he was more proud of than his work with radon awareness and helping to protect the people of his state and save lives. I pray you will feel the same way.
We do not talk much about how substances such as radon and asbestos in the environment can increase risk of lung cancer. Efforts should be made to increase awareness of radon and reduce exposure." —Pierre Massion, MD, Vanderbilt University