Help bring our dogs & puppies home!
100
people have signed this petition.
Add your name now!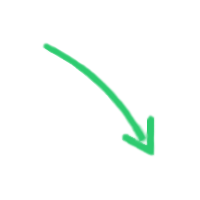 100

people

have signed.

Add your voice!
Maxine K.
signed just now
Adam B.
signed just now
On Nov 22 2012 the OSPCA came to our home and checked our our dogs & pups, they said they were in good shape & that they needed their flea treatments done & that they would be back at 3:00pm on Dec 3rd. We made the appt's and had to go in on dec 3rd @ 2:00 and 2:20, I called her and told her that is when I could get them in she said that was fine.She came to our home @ 12:20pm  Dec 3rd with the police & a warrant to remove our dogs & pups claiming distress. We have not been charged with cruelty or neglect charges.
We love our babie's and just want them home. We take them for daily walks, they always have the run of the house, they always have constant access to water & food, they have a backyard to go to the bathroom which gets cleaned on a daily basis. They are not agressive at all. They are very well loved and missed terribly. Our animals are very happy here at home with us. Here are pictures of the 3 dogs (not the puppies) http://www.facebook.com/media/set/?set=a.273627942738017.45844.100002724415191&type=3
The OSPCA gave me a bill on Dec 4 2012 for: Inspector's time $90.00, Milage $2.78, Vet Expenses (for 2 adult dogs & 7 pups) $204.08, Intake fee for all of them $450.00, Boarding (from Dec 3 2012) $225.00 (per day), And the total as of Dec 4th 2012 $971.86, As of today Dec  8 2012 the total is $1871.86 and it will go up everyday by $225.00
 Here is a link to pictures of the puppies
http://www.facebook.com/media/set/?set=a.302626633171481.52837.100002724415191&type=3
THIS IS NOT FAIR WE LOVE OUR BABIES, MY 14 YR OLD SON IS DEVASTATED, DONT THEY THINK ABOUT WHAT THEY ARE DOING TO FAMILIES? WHEN I TOLD HER SHE WAS GOING TO HURT HIM SHE LAUGHED! THE SPCA GIRL & THE POLICE WERE OUTSIDE LAUGHING AND THINKING IT WAS A JOKE, I DO HAVE WITNESSES TO THEM DOING THIS, AND ALSO THEY HAD HEARD HER SAY "OH WELL I GOT THEM NOW!" WE WANT OUR BABIES HOME MORE THAN ANYTHING! 

Links