PLEASE SIGN PETITION, AND SHARE, TO HELP BRING ANDREAS EMILIO GALVEZ HOME
314
people have signed this petition.
Add your name now!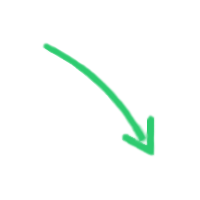 314

people

have signed.

Add your voice!
Maxine K.
signed just now
Adam B.
signed just now
Andreas Emilio Galvez was the subject of a Parental International Child Abduction, and very sadly, he was Illegally taken from the USA by his mother.
This should have never happen, since the mother was offered, since the beginning of the negotiations joint custody, and in addition to be the primary care taker.


Is very important to point out, that Mr. Galvez, has full custody of his son, in the USA and Mexico.


The Mother of Andreas has conducted a PR and media campaign in France, full of distorted facts, and specially, full of lies, accusing Mr. Galvez of many hollow, unfounded and baseless allegations.
Mr. Galvez searched all over the world for his son for more than 2 and half years. And had tracked the mother moving between Poland, Saint Bart's Island, Paris France, until finally located him/her, in Paris in early January 2014.

Since locating him/her, Mr Galvez re/started all the legal procedures to seek Andreas Emilio's return :

a) Via the Hague Convention International Child Abduction treaty

b) The Judgment of exequateur, in order to have the American Court Order recognized in France, this order grants him full custody of his son. Mr Galvez has tried via this judgment to make it legally enforceable in France.

Unfortunately all of Mr. Galvez efforts have failed in French Courts, since the "lover of the mother", is a very shady, high net-worth and very well connected individual, but "ONLY" in France.

He is protecting the mother of Mr Galvez son and has threatened Mr Galvez and his family, and he gone as far as to say, that Mr. Galvez would never be able to have access to his son because he is protected in France.
Mr. Galvez has uncovered and has evidence, via private investigators, of very shady activities of this INDIVIDUAL from "CORSICA"

When Mr. Galvez located his son, the French Authorities should have given him back to his father right away. Since at the time, he was the ONLY person with legal custody over his son Andreas.



The French Courts did not, they placed his 3 and half year old son, in a children's home for more than six months. Mr Galvez had to move full time to Paris, basically since January 2014 , and after not having any contact with his son for more than 2 years, then French Judge, only allowed Mr Galvez, to see his son Andreas, only for ONE hour per week.

In March of 2014, through one of these front companies, owned by this Individual from CORSICA. The Mother of Mr Galvez son, claimed legal employment in France, with a salary of 1800 Euros per month.
However, she also was living in an apartment owned by one of the front companies owned by this Individual from CORSICA, with a rent of 1400 Euros per month.
The fair market value of the average monthly rent of that apartment is in fact, several times that of which, the Mother of Mr Galvez son, claims to be paying.
Furthermore, this same front company is owned by the individual from CORSICA, and was also the one used by the Mother of Mr Galvez son, to obtain a French work permit.

And subsequently, the Mother of Mr Galvez son, somehow was able to obtain naturalization as a French citizen. Is VERY IMPORTANT, to point out, that by doing so, the Mother of Mr Galvez son, also claimed the naturalization of Andreas Emilio Galvez.

However, once more, is very important to highlight, that this naturalization, occurred without the consent of Mr Galvez, who was the only one with legal rights, since Mr. Galvez was the only one, at the time, sole custody of his son.

Therefore, the legality and validity of Andreas Emilio naturalization, is highly questionable, since it could not have been done legally at the time.
Andreas, was never French, he was born in Houston Texas, the mother is not French, she is Polish and certainly neither is Mr. Galvez.

This was only done, as a legal tactic, to claim that Andreas is now a French citizen, and he is integrated to France, using this as a legal argument, to refuse the return of his son to USA and or Mexico.

Furthermore, during this period the French Courts granted the mother full custody of Andreas in France, and was given back to his mother, and now Mr. Galvez is not even allowed to see his son.


This is a HUGE injustice, and obviously contradicts all international law, since there was a previous ruling in USA with respect to the custody, and the American Courts have sole Jurisdiction on this matter.

The French Family Court, was never supposed to be competent, and had NO Jurisdiction, and should have never accepted to hear, and moreover, rule on this case.
This Ruling in France contradicts and is a clear violation, of INTERNATIONAL LAW, and the humans right of the Andreas Emilio and his father.
But the influence of this individual, has caused some very strange and shady things to occur in the French Courts.

Mr. Galvez obviously, has appealed all these contrary decisions, refusing the return of his son Andreas, to his home and habitual place of residence as per the USA Court Order, which has sole jurisdiction on this case.

Mr. Galvez, continues to fight in the courts of Paris France, now in the appeals courts and the French Supreme Court.
Mr. Galvez is taking this matter to the European Court of Human Rights, since is evident that there are very clear violations to Article 8th ( " Right to private life and family life" ) anything to obtain Justice.

This extremely complicated endeavor, the search for his son Andreas Emilio, which has now turned into an epic international legal battle, has been extremely challenging, and to say the least financially complicated, since the time and resources needed to conduct these types of international legal procedures, is always very significant.

Mr. Galvez, neglected his business and personal life since, he devoted all his resources to try to recover his son Andreas.

We, the supporters of Mr. Galvez, SEEK ONLY JUSTICE, and appeal to all kind souls out there, to please help BRING HIS ONLY SON, ANDREAS EMILIO HOME.
We have JUST CREATED, an ONLINE Resource Library, which ANYONE can consult. This Library contains, all relevant documents, with respect to the case of Andreas Emilio Galvez, Ilegal Parental Abduction, by his Mother to France.
PLEASE, FEEL FREE TO CONSULT THE ONLINE LIBRARY ANYTIME
http://issuu.com/bringandreasemiliogalvezhome

NEVER, EVER, EVER, EVER, EVER, SURRENDER, OR LOOSE HOPE.
DIVINE JUSTICE, WILL COME.
THE TRUE, ALWAYS, IN THE END, WILL SET YOU FREE


You can visit his son's Andreas Facebook page :

https://www.facebook.com/pages/Bring-Andreas-Emilio-Galvez-Home/272994849537993

https://www.facebook.com/pages/Bring-Andreas-Emilio-Galvez-Home/272994849537993?sk=videos

PLEASE SHARE THIS PAGE, AND HELP BRING AWARENESS TO THIS CAUSE

Sincerely

Concerned Supporters
Father of Andreas Emilio.