Help Bennett's Curse Open For Their 16th Season
1221
people have signed this petition.
Add your name now!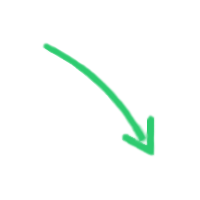 1221

people

have signed.

Add your voice!
Maxine K.
signed just now
Adam B.
signed just now
Bennett's Curse, the shining jewel of the Haunted Attraction business in Maryland is consistently ranked as one of the top 10 Haunted Attraction in the country. It is located right here in Baltimore and desperately needs your media help to be able to OPEN this weekend for the season.
We are Allan and Jill Bennett, the owners of Bennett's Curse, a tremendously popular Halloween attraction (i.e. haunted house) which has operated in Maryland for the past 15 years. We would very much like to, and desperately need to OPEN again this year, but it seems that we have reached an impasse with the Baltimore City's Fire Marshal's Office and internal issues are part of the cause.
Owning a seasonal attraction such as ours which is our only source of income all year is crucial for supporting our family. We have thousands and thousands of guests who will look for reasons why a proven safe and popular attraction they look forward to all year long is closed by government. We are in the process of trying to secure a Use & Occupancy permit for the event. While our goal was to open Sept 23, 2016 we still do not have a U&O permit. They are intentionally not releasing it stating we need a sprinkler system.
Last year we moved our attraction to Baltimore City for the first time and it was an overnight success, drawing thousands of visitors from the city, neighboring jurisdictions, and even outside of the state and employing 100 local employees.

We are operating from the same location as last year, where we did not have a sprinkler system. We have been working with the State's Department of Commerce since last November under Michael Gill to find a new location and planned to relocate our event prior to this season. In July, after visiting several counties they were not able to assist us in finding a new location mainly due to zoning codes, so we had to make a decision to stay and figure out a practical solution based on the temporary nature of this event.
Our landlord will not implement a sprinkler system in our current location so in lieu of one, we hired Baltimore City expert Harris Fire Protection, Co Inc. and got approval to install a particle beam system and an air sampling system, which our fire experts say, provide a more sensitive and more rapid detection of smoke, combustion and/or fire than a sprinkler system. This was designed and installed by Harris Fire protection and signed off on by licensed FPE Charles Ruth as well as the Baltimore City Fire Marshal's office. This system is substantially more sensitive than a sprinkler system.

It is not possible for us to install such a system for a temporary event costing over $150,000 + in a building we do not own. Plus a possible additional $50,000-$75,000 to bring water from the city street to the building.
The State Fire Marshall states in his "Minimum Fire and Life Safety Guidelines for 'Haunted Houses'" that "in some instances, [sprinklering] may present significant practical hardships for temporary occupancies. As an alternative, consideration may be given to the overall fire and life safety risk, on a case-by-case basis, to determine if additional safety precautions such as additional exits, limited occupant load, additional staff to perform 'fire watch' duties, etc. will provide a reasonable level of safety determined by a local fire authority."
In addition to the building life and safety components, our staff is comprised of several fire and EMT personnel, Baltimore City Police officers, and 12 employees who are Crowd Manager Certified by The Fire Marshal Support Services, LLC which is supported and endorsed by the National Association of State Fire Marshals.
We also have incorporated a variety of other safety features into the attraction for this season costing at least $40,000 in expense. Again an expense that cannot be afforded unless we open.
We had hoped to reach a compromise with the Fire Marshall's Office on the sprinkler system as in a case such as ours in a temporary basis these things can be satisfied using other measures that are better and more sensitive than a sprinkler system as explained above to provide adequate life safety, but it does not appear that that are willing to be flexible or practical based on our case.
Over the past 15 yes we have only operated with a sprinkler system for 2 seasons, again due to our temporary nature.
We have over 100 employees who depend upon our operation for their income. Losing 2 days is the equivalent of a typical employee losing one month of their salary and we already lost 4 days of operation.
Additionally, there are thousands of guests from Maryland and out of state who demand the product and entertainment we have provided at a consistently high level for the last 15 years.
We, along with the fire safety experts we consulted believe that the systems we are implementing will provide the absolute best level of protection for the facility and that sprinkler would provide no extra benefit with regard to life safety.
We want bring the scares and the fright to you this Halloween season. We want to be a part of your fall traditions. You are the reason we come back year after year and we want to keep scaring for many years to come.

PLEASE SIGN THIS PETITION AND HELP US SHOW THE CITY THAT WE HAVE YOUR SUPPORT AND THAT THEY SHOULD LET US OPEN.

#OPENBENNETTSCURSE