Help Anthony Kletzander regain his independence!
494
signers.
Add your name now!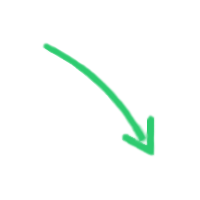 494

signers.

Almost there!

Add your voice!
Maxine K.
signed just now
Adam B.
signed just now
***UPDATE FROM JOE: Sept 02, 2014

Anthony Kletzander remains incarcerated in Nua Health Care.
Anthony :
Communication denied.
Forced to take medication.
Denied Independent living.
Moved into further Isolation within Nua, without discussion, when parents protested.

Nua have "Autism Accreditation" from The National Autistic Society (UK). NAS have been invited to meet Anthony but so far present themselves as neutral, in this issue, despite dropping Nua from sponsoring their Autism Professional Awards.

Support Anthony to have his right to independent living.

Contact
Joe Whittaker
Whittakerjoe5@gmail.com

Twitter
#whittakerjoe1"
Previous updates:
"Anthony is out of Redwood, in temporary accommodation. He sent a Christmas Day message saying he was delighted to be out. Joe was sent a message on Christmas Eve from HSE solicitor, saying he must not disclose any confidential information about Anthony's Case Conference. Joe will continue to speak out about abuse of Anthony."
THANK YOU ALL FOR YOUR CONTINUED SUPPORT! Things are far from over but your signatures are making a huge difference, please keep them coming!
________________________________________

Anthony is a young man of 25 and was living in his own rented apartment in Dublin for almost three years after many years of struggle. Anthony was enjoying the lifestyle he had chosen. This is the life of many young men at 25. However, Anthony has been diagnosed with Autism; he does not use speech but communicates very well by typing on his lightwriter. Anthony has made many presentations to groups of disabled people in Ireland and the UK describing his struggle to get his independent life style.
Anthony had his own 24/7 paid personal assistants, funded by HSE (National Health Service of Ireland) Anthony was very active and very healthy, his parents had supported him all his life, they worked extremely hard with committed professionals from around the world to ensure he had an appropriate, well balanced gluten and dairy free diet with plenty of exercise, regular running along the beach near Dublin and physical activity in the local Gym. In addition, for a number of semesters, Anthony was attending classes at a University in Dublin; this was the highlight of his week.
Anthony's chosen life style was brought to an end when Áiseanna Tacaíochta (AT Network) based in Dublin took over responsibilities for Anthony's support package, without Anthony's consent, within 8 months the support was so inappropriate for Anthony that he was forced into Redwood Extended Care Facility, Stamullen for a period of "assessment"
Anthony had already had 20 years of being assessed by professionals. But many people will know that for disabled people ineffective professionals don't accept previous assessments they set about insisting on more and more expensive and intrusive assessments, often to underpin their initial prejudice. The irony of this ridiculous situation is that had the Senior Management at HSE had the wisdom to sit down with Anthony for a couple of hours and listen to him, they would have all the information they required.
Within three days of being in Redwood for "Assessment" Anthony was given Risperdral an antipsychotic medication and taken off his gluten and dairy free diet. Anthony made it clear to his parents that the "medication made him feel ill and very strange". Anthony's parents immediately protested to Redwood. They even had written evidence from Anthony's GP of 15 years that the Risperdral medication could cause adverse reactions and his gluten and dairy free diet was essential to maintain balance within his body metabolism. Redwood refused to accept these representations, even when Anthony typed "make them stop giving me this medication"
Anthony's parents met with Clinician at Redwood and again Redwood refused to accept their concern. Within three days of this meeting Anthony was admitted as an emergency patient to Drogheda Hospital, after having had several seizures. (Anthony had never experienced seizures before entering Redwood. After his stay in hospital Anthony was returned to Redwood where they continued with the same antipsychotic medication and kept him off his special diet.
Anthony is denied his preferred communication at Redwood
Dr Corrine Pearson, clinical Director at Redwood stated:
"when Anthony is using the lightwriter that he is not always looking at the keyboard whilst continuing to type a message. As a team this raises concerns about the validity of Anthony using the lightwriter to communicate"
This demonstrates a total lack of understanding of Anthony's use of his peripheral vision when typing on his keyboard, common with many people who experience autism, but more importantly a blatant denial of Anthony's right to use his preferred and essential means of communication, which he has used for over twelve years.