AMERICA & ALL AROUND THE WORLD - WILL YOU HELP A 90 YR OLD HOMELESS VETERAN WITH DEMENTIA
24
people have signed this petition.
Add your name now!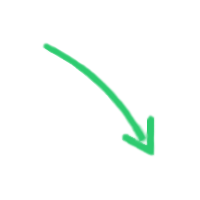 24

people

have signed.

Add your voice!
Maxine K.
signed just now
Adam B.
signed just now






One voice can cause a Ripple, Thousands a Wave, But Millions a Tsunami and that is what Carmaine D'ottia needs right now from each and every one of us. Carmaine is walking the streets of Westchester New York, as he is homeless. His son got them both evicted last February and since then home has been the horrific Oasis Shelter on Washington Ave in Westchester New York. Why you may ask is it so bad, well the beds are infested with Bed Bugs, Rodents run all around the facility, Only 2 showers work, No Phone is Operational, Couples & Addicts reside there. DDS has stopped funding them as they don't know where the One Million Dollars that Ray Rice gave the shelter last year went to. I would like to know Where is this money, as the Rev Dawkins who is partly in charge of this shelter, had his own business shut down for non payment of rent, So where is the million dollars as somebody knows and they need to be held accountable.




Now if that isn't bad enough, wait until you hear how a War Veteran is been treated not just by his own son, or the shelter staff, but by APS who told me personally that he doesn't meet their criteria for help.Carmaine has Dementia and he is at an advanced stage sadly, he walks the streets of Westchester covered in his own feces & urine as he has lost control over these bodily functions. He does not have Adult Diapers so is soiled all the time. He has NO Medical Care for at least the last 9 months, currently has an Open Wound which is not receiving medical attention. He is constantly dirty and really in dire straits of a good wash, hair cut and new clean clothes.


His son Nick claims to be his guardian, yet he is abusing him for his finances and uses all the money for himself, as well as the disability that he is claiming for an apparent mental condition. APS have told me that Carmaine doesn't need their help as he doesn't meet their specific criteria, so I would like to know WHO DOES SO ? I am asking you all to help me to call on New York Mayor Bill de Blasio and to demand that he intervenes to help this man. Carmaine is not just a statistic he fought for strangers so that they could live a better life and sleep at night, now he needs us to fight for him.


Only last week the police raided the shelter re Drugs and arrested a number of people as well as a woman in a burka who had 5 arrest warrants out for her. The staff are horrific, there is no operational phone line, One other lady has lived there for over 7 years with cancer, she gets up at 4 am every morning to wash herself and her mattress as she soils it every night. Again she has No Medical Attention and she is in her 60's.




Mayor De Blasio you owe it on a humanitarian level at the very least, as well as a ethical and moral one to intervene and to do something about this shelter. It needs to be shut down and FAST, the people in it need help to find alternative accommodation and most importantly Carmaine D'Ottia doesn't have to end up dying on the floor of a rat infested shelter that the city of New Rochelle even want to close this facility, so you need to do something and NOW




PLEASE HELP ME TO MAKE THOSE IN POWER LISTEN TO US - WE ARE THE VOICES FOR THE VOICELESS VICTIMS OF ABUSE IN THIS SHELTER - DON'T JUST SAY YOU SUPPORT VETERANS NOW YOU CAN SHOW YOU DO - SIMPLY SIGN THIS PETITION & SHARE IT. CALL THE MAYOR'S OFFICE, SEND IT TO YOUR LOCAL MEDIA OUTLET - JUST DON'T IGNORE CARMAINE - ONE DAY YOU WILL BE ELDERLY TOO- WOULD YOU LIKE TO BE FORGOTTEN LIKE HIM ?