Return of Pure, Noble, and Elevating Music to College Park SDA Church
43
people have signed this petition.
Add your name now!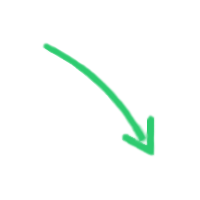 43

people

have signed.

Add your voice!
Maxine K.
signed just now
Adam B.
signed just now
Target:
Ontario Conference of Seventh-day Adventists
President
Mansfield Edwards
medwards@adventistontario.org
Region: 
Ontario, Canada

Who Can Sign:

Any SDA Church member from the Ontario Conference and anyone that has visited the College Park SDA Church

Source:

Bible, Spirit of Prophecy, and Seventh-day Adventist
Church Manual 2010, 18th Edition p. 92, 136, 137, 143, 144
Background (Preamble):

The Christian's life is not a slight modification or improvement, but a complete transformation of nature. This means a death to self and sin and a resurrection to a new life as a new person in Christ Jesus.
The heart of the Christian becomes the dwelling place of Christ by faith. This is brought about by "the contemplation of Christ, beholding Christ, ever cherishing the dear Savior as our very best and honored Friend, so that we would not in any action grieve and offend Him"—TM 387.
Through the remnant Church God will demonstrate to the entire universe the adequacy of the gospel to save men and women from the power of sin. As members of that Church we should emphasize again the great Bible standards and renew allegiance to these God-given principles. To this end we would heed the Lord's admonition: "Do not love the world or the things in the world. If anyone loves the world, the love of the Father is not in him" (1 John 2:15).
"Music was made to serve a holy purpose, to lift the thoughts to that which is pure, noble, and elevating, and to awaken in the soul devotion and gratitude to God."—PP 594. Jesus "held communion with heaven in song."—DA 73. Music is one of the highest arts. Good music not only gives us pleasure but also elevates our minds and cultivates our finest qualities. God often has used spiritual songs to touch the hearts of sinners and lead to repentance. On the contrary, debased music breaks down morality and draws us away from our relationship with God.
Petition
We, the undersigned, believe that music serves a sacred and important part of public worship. Therefore, we are requesting that the leadership of the Ontario Conference of Seventh-day Adventists encourage the College Park SDA church to return to using only pure, noble, and elevating music in all its functions, especially the public worship time.
As per the church manual (see pages above), we request that the music leaders of the College Park SDA church work in cooperation with the pastor and elders to provide not only appropriate music, but also shun secular music or any melody that partakes of the nature of jazz, rock, or related hybrid forms, and anything of a questionable nature.  Additionally, in keeping with these principles, we ask the College Park SDA church to eliminate the drum/trap set from all its musical activities.
Sponsor
Kate Hudson
Links
If you would like to see the

flyer

that attends this petition click here



This issue has already gone to the Pastors, the Worship Committee, and the College Park Church Board.

  There has been a thorough compliance with the SDA Church Manual in regards to going up the chain of command. Even the President of the General Conference,

Ted Wilson

, has encouraged the local members to hold their leaders accountable for non adherence to the standards and policies of the Seventh-day Adventist Church.
 
To see the official letters by the

Worship Committee

and the

Church Board of the College Park SDA Church

rejecting

the call to bring back pure and noble music to the Worship Service and to adhere fully to the SDA Church Manual in regards to shunning music "partaking of the nature of jazz, rock, or related hybrid forms, and anything of a questionable nature."

CLICK the links below:
1. Worship Committee Letter
2. To see the response letter to Pastor Gary Hodder please click HERE
3. College Park SDA Church Board Letter

EDUCATIONAL MATERIALS ON MUSIC

The Mystery of Music:
Part 1
-
Segment 1
-
Segment 2
Part 2 -
Segment 1
-
Segment 2
Part 3 -
Segment 1
-
Segment 2
Part 4 -
Segment 1
-
Segment 2
Music and the Christian by Doug Batchelor
Part 1
Part 2
Music and the Great Controversy by Christian Berdhal
4 parts in 1 video. Click
here
Music and Your Health
- Click
here
to read the article