Healthy Adults Are Human Beings Too
5158
people have signed this petition.
Add your name now!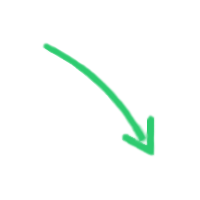 5158

people

have signed.

Add your voice!
Maxine K.
signed just now
Adam B.
signed just now
Healthy Adults are Human Beings Too - New York City Law shouldn't be able to decide which cases are more important than others. WE ARE ALL HUMAN AND WE ALL HAVE THE SAME RIGHTS BY LAW.
To my understanding, BY LAW WE'RE ALL EQUAL, one's gender, religion, ethnicity, age, sexuality, or disability should not determine the importance of their life.

My 23 year old Healthy baby boy, Anthony Urena, went missing on November 14, 2015, family and friends went to the Precinct trying to make a missing person report and because Anthony was considered a healthy young man without physical or mental illnesses policemen refused to do the report - "He just doesn't want to come home for now" - I guess the police officers thought they knew my son better than I did.
It took us 3 days after he went missing to file a report with the police. And they kept saying the same words "Anthony just doesn't want to come home for now". Policemen delayed the search for my son for too long (Mi Moreno). We the family did most of the work for them by retracing Anthony's steps, obtaining phone records, and observing footages from local businesses with the help of the Senator of Washington Heights, Adriano Espaillat, however our findings weren't substantial enough for some more attention. "Our hands are tied" was the phrase they kept repeating every time we'd ask questions.
6 weeks after my son went missing and no follow up on evidence, his body was found in Hoboken, NJ, floating in the water. Although we're still waiting on other examinations, Detectives are convinced that my son has been in the water since Nov 14, 2015. I have yet to see concrete medical reports therefore I don't understand how conclusions are being made.
I find it extremely hard to believe that my son merely slipped and fell into the water or that this was suicide. I know my son very well and if there's one thing he was looking forward to, it was his bright future. Anthony was studying to become a CPA and had big goals. Anthony is (was) a very friendly person, super easy to get along with, always willing to help others, and no matter what he was never disrespectful to others. My baby boy will always be alive in my heart and his room is going to stay the same way he left it.
I would hate for anyone to experience what I, family, and friends did. I had expected law officials to be a lot more helpful and comforting in this situation. You would think that dialing 9-1-1 in this emergency would have bought some sort of peace of mind for us, but honestly they made this whole process and grieving period extremely stressful, draining, and uncomfortable.
Version en Español:
Los Adultos Sanos son Seres Humanos y también tienen Derecho - la ciudad de Nueva York no debería decidir qué casos son más importantes que otros . TODOS SOMOS HUMANOS Y TODOS TENEMOS LOS MISMOS DERECHOS POR LEY.
La importancia de nuestra vida no debe ser basada por nuestro género, edad, sexualidad, religión, ética o la discapacidad. POR LEY TODOS TENEMOS EL MISMO DERECHO

Mi niño sano de 23 años de edad, Anthony Ureña, desapareció el 14 de Noviembre del 2015, Yo, la familia y amigos fuimos a la Comisaría tratando de hacer un informe de persona desaparecida y porque Anthony era considerado un joven sano y sin enfermedades físicas o mentales la policías se negaron a hacer el informe - " Él simplemente no quiere volver a casa por ahora " - Supongo que los policías creían saber mi hijo mejor que yo.
Nos tomó 3 días después de su desaparición para que la policía nos hicieran un informe, pero ellos seguian diciendo las mismas palabras "Anthony simplemente no quiere volver a casa por ahora". y este pensar retraso la búsqueda de mi hijo (Mi Moreno) por demasiado tiempo. Nosotros, la familia, amistades y con la ayuda del Senador del Alto Manhattan, Adriano Espaillat, hicimos la mayor parte del trabajo, conseguimos filmaciones y registros telefónicos sobre los pasos de mi hijo Anthony, sin embargo nuestros resultados no eran lo suficientemente sustancial para la policía continuar con la investigación. "Nuestras manos están atadas", fue la frase que repetía cada vez que hibamos pidiendo respuestas.
6 semanas después de la desapareció de mi hijo su cuerpo fue encontrado en Hoboken, Nueva Jersey, flotando en el agua. Aunque todavía estamos esperando en otros exámenes, los detectives están convencidos de que mi hijo ha estado en el agua desde el 14 de Noviembre de 2015. Todavía tengo que ver los informes médicos concretos, por tanto, no entiendo cómo se están haciendo las conclusiones.
Me resulta muy difícil creer que mi hijo simplemente resbaló y cayó en el agua o que se tratara de un suicidio. Conozco a mi hijo muy bien y se que estaba deseando tener un futuro brillante. Anthony estaba estudiando para convertirse en un CPA (Contable) y tenía grandes meta en la vida. Anthony es (fue) una persona muy amable, muy fácil de compartir con los demás, siempre dispuesto a ayudar a los demás, y nunca le falto el respeto a los demás. Mi bebé siempre estará vivo en mi corazón y su habitación seguira intacta en la forma en que el la dejó.

No me gustaría que otra persona o familia experimenten este trago tan amargo como el que nosotros hemos y estamos viviendo. Yo esperaba que los funcionarios de la ley fueran más útiles y reconfortante en esta situación. Se podría pensar que la marcación 9-1-1 en esta emergencia habría comprado algún tipo de paz en la mente para nosotros, pero la verdad es que hizo todo este proceso y el período de duelo mas estrés e incómodo.