Health MDGS Post-2015
251
signers.
Add your name now!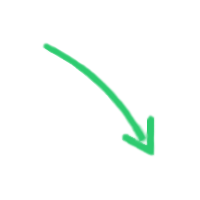 251

signers.

Almost there!

Add your voice!
Maxine K.
signed just now
Adam B.
signed just now
THIS PETITION IS NOW CLOSED - THANK YOU FOR YOUR SUPPORT
Dear members of the High Level Panel on the Post 2015 Development Agenda (HLP) meeting in Bali,
We are a coalition of organisations delivering programmes and advocacy on health priorities including HIV, TB, Malaria, reproductive, maternal and child mortality and human resources for health.  We have come together in advance of the upcoming meeting in Bali to demand that the unmet health MDGs are prioritised in the report of the High Level Panel on the post-2015 Development Agenda.  Taking into account the deprioritisation of health in the ongoing post-2015 discussions, we call on you as a member of the High Level Panel to support a dedicated, ambitious and specific health goal which focuses on ending HIV, TB and Malaria, newborn, child and maternal death, reproductive ill health and the main non-communicable diseases.

The health MDGs have enabled the world to realize tremendous gains against major health and development concerns.  On HIV, TB and Malaria, an ever-increasing number of people now have access to effective prevention, treatment and care, meaning that fewer fall ill and millions of lives have been saved, while promising progress has also been made on future prevention technologies such as microbicides and vaccines.  Political and financial leadership and increased investments, including through the Global Fund to fight AIDS, TB and Malaria, have also helped to reduce poverty and to promote economic development, human rights, access to education, social protection, community mobilization and engagement and stronger mutual accountability and global solidarity.  

These incredible achievements show that an end to the three diseases is possible, with UNAIDS now estimating that if we scale up the HIV response and reach the right populations, we could achieve a tipping point in the pandemic as early as 2020.  In the coming years we will also have new medicines and diagnostics to fight drug resistant TB and Malaria and if we accelerate development of technologies such as vaccines and microbicides, which are missing from the current MDGs, this could yield major results for all three diseases.  Much more progress can also be made on sexual and reproductive health and on preventing maternal, new-born and child mortality.  The shaping of a new development framework is an opportunity to achieve these goals and to mobilise the resources needed to support them.
We know that some discussions have questioned the need for a dedicated health goal in the new framework, but we urge you as a member of the High Level Panel to support a dedicated, ambitious and specific health goal which focuses on universal access to services for HIV, TB and Malaria alongside newborn, child, maternal and reproductive health and the main non-communicable diseases, as well as to comprehensive prevention tools and technologies.  These diseases and conditions are responsible for most preventable death and affect the poorest and most marginalized people, and while some have proposed an overarching goal of universal health coverage, we see this as a potential means to achieve outcomes on these areas of health, rather than an end in itself.  The health goal should use measurable targets and indicators which are at least as strong as those in the current health MDGs and should set targets for health financing, including total health expenditure per capita and health spending as a proportion of domestic budget expenditure, such as the Abuja target to allocate at least 15 per cent of national budgets to health and the Bamako pledge to allocate two per cent of national health budgets and five per cent of development assistance for health to health research.
In order to meet the health targets, it is also critical that all people, irrespective of gender, sexual orientation, HIV status, age, ethnicity, income or any other status are able to access health services.  Disease-related stigma and discrimination, gender inequality and violence and violations of the rights of marginalised groups limit access to services and make people vulnerable to poor health and poverty.  The new framework must also aim to achieve legal and social reforms which address barriers faced by vulnerable, marginalised and stigmatised populations.  We urge the High Level Panel to ensure that their final report on the post-2015 development framework recommends the following equity-related features:
(1) Health targets should explicitly reflect reduction in health inequalities and include both coverage of services, health outcomes indicators and access to prevention tools and technologies. 
(2) Alongside overall coverage targets, there should be a time-bound target for each country to define their hard-to-reach, vulnerable and marginalized groups and develop specific strategies for overcoming barriers to access comprehensive health services for these groups, working in meaningful partnership with civil society. 
(3) There should be a specific goal on inequalities with targets focussed on ending criminalisation and discriminatory laws which obstruct access to health and other services for women and girls, adolescents and young people, people living with HIV, men who have sex with men, transgender people, people who use drugs, sex workers and other vulnerable and marginalised populations. 
We thank you for your urgent consideration and look forward to a successful meeting, 
ICASO

International HIV/AIDS Alliance

International Civil Society Support

Stop AIDS Alliance

[your organization here by signing on below]

1: Vulnerable groups are defined inter alia as rural populations, women, youth, elderly, people living with HIV & AIDS, people with disabilities, people who use drugs, prisoners, sex workers, migrants, undocumented people, ethnic or religious minorities and lesbian, gay, bisexual and transgender people.

THIS PETITION IS NOW CLOSED - WE ARE NO LONGER ADDING SIGNATURES - THANK YOU FOR YOUR SUPPORT!
Sponsor
Stop AIDS Alliance ICASO International HIV/AIDS Alliance International Civil Society Support
Links