Prosecute Health Insurers for Systematic Fraud
27
people have signed this petition.
Add your name now!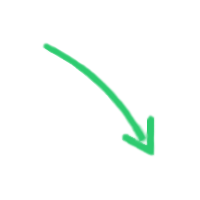 27

people

have signed.

Add your voice!
Maxine K.
signed just now
Adam B.
signed just now
Rockard J Delgadillo, Esq. City Attorney, City of Los Angeles Dear Mr. Delgadillo: Thank you for bringing your actions against HealthNet and Wellpoint / Anthem Blue Cross. As you have said, \"Countless Californians who believe they have insurance actually have policies that aren\'t worth the paper they\'re printed on. At a patient\'s most vulnerable moment, the insurance company won\'t pay for care, or will cancel the policy altogether. Industry schemes to maximize profits at the expense of patients are unfair and unlawful, and they must be stopped.\" Brought to a final judgment or a truly just settlement, your suit can begin to do that. Your allegations regarding the Defendants\' false and misleading press release illustrate another danger that you will face as your case continues, i.e. an equally false or misleading settlement. These Defendants will, sooner or later, offer some money, perhaps even a \"record\" penalty. They will also offer further \"reforms\" designed by them and monitored by \"independent\" companies that are, in fact, beholden to the Defendants. They will deny they did anything illegal and, after all is said and done, it will remain business as usual. We urge you to stand firm and not accept any settlement that does not include: 1. An unequivocal, public and publicized admission of specific wrongdoing by these Defendants; 2. An unbreakable, fully monitored system under which Defendants: (a) commit to never again engage in the identified unfair, unlawful, fraudulent, deceptive or misleading acts; and (b) inform everyone who has been harmed by their illegal conduct of the specifics of that harm. This monitoring system should be funded by the Defendants, but administered by a trustee appointed by, and reporting to, the court. 3. Disgorgement of all of the profits derived from their illegal behavior; 4. Full restitution to all individuals harmed by this pattern of lawlessness. Failing a settlement on these conditions the case should proceed to trial, which will result in the long-overdue headline: \"HEALTH INSURERS FOUND GUILTY OF SYSTEMATIC FRAUD\" We are encouraged by you willingness to fight for the public. Keep up your good work.
Sponsor
JustHealth exists because we have a healthcare system that is cheating the American people out of the healthcare goods and services for which we are already paying. As a result, millions of Americans get sick, get sicker, stay sick longer, suffer more, die sooner - and often go bankrupt in the process. JustHealth\'s mission is to fix this and create a just healthcare system. None of your information will be used by anyone except JustHealth, unless required by law.
Links
http://justhealthnow.org/ Just Health\'s Site http://www.justhealthnow.org/Stories-From-the-Media-or-Official-Sources/Anthem-Blue-Cross-sued-over-rescissions.html Media Reports on Suit http://www.lacity.org/atty/attyfilings/attyattyfilings265752202_04162008.pdf LA City Attorney\'s Complaint - Part I http://www.lacity.org/atty/attyfilings/attyattyfilings265752203_04162008.pdf LA City Attorney\'s Complaint - Part II http://www.lacity.org/atty/attyfilings/attyattyfilings265752204_04162008.pdf LA City Attorney\'s Complaint - Part III