PETITION FOR A ROBUST NATIONAL PUBLIC HEALTHCARE OPTION AND EXPANSION AND ENHANCEMENT OF MEDICAID COVERAGE.
512
people have signed this petition.
Add your name now!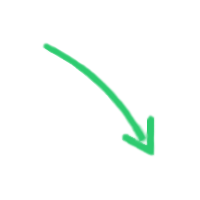 512

people

have signed.

Add your voice!
Maxine K.
signed just now
Adam B.
signed just now
Dear Senator/Representative: We are writing on behalf of the more than 1 million people living with HIV/AIDS in the U.S. to strongly urge you to ensure that meaningful health care reform takes place this year. Specifically, we call on you to support a robust national public plan option and expand Medicaid to all low-income individuals. We are national and community-based AIDS service organizations that represent HIV medical providers, advocates and people living with HIV/AIDS and provide critical HIV-related health care and support services. For the fight against HIV/AIDS, nothing could be more urgent than reforming our nation's broken health care system. The vast majority of the 1.1 million Americans living with HIV are low-income and uninsured or under-insured. HIV treatment is one of the most effective medical interventions today, yet 50% percent of people known to have HIV lack reliable access to HIV treatment in the U.S. Nearly 40% of individuals with HIV are diagnosed very late and progress to AIDS within one year of diagnosis and more than 20% of people with HIV remain undiagnosed. Health care reform will do little to end the widening racial, ethnic, regional and poverty related disparities in access to HIV care without: A national public plan to provide a national standard and a stable, reliable and affordable coverage option to people with HIV across the country, regardless of where they live: A commitment to end the epidemic and secure the well-being of people with HIV in the U.S. cannot be met without a national public plan. People with HIV/AIDS in every state across the nation need healthcare coverage they can count on. People who are HIV negative need guaranteed access to comprehensive primary and preventative care to remain uninfected. A meaningful public plan option will set a comprehensive standard for benefits coverage and affordability across the country; take advantage of economies of scale to lower costs for prescription drugs and other services; and create a competitive system based on quality rather than profit. A federally funded expansion of Medicaid coverage to all low-income individuals up to 200% of the federal poverty level:[1] Medicaid serves as a lifeline for the people with AIDS that qualify for coverage. The cost sharing protections and benefits package tailored to low income individuals are vital to ensure access to HIV care and treatment. The current eligibility rules bar most people with HIV from Medicaid coverage until they develop AIDS and are disabled and living on very low incomes of around $674 a month. Without Medicaid coverage, many people with HIV lack reliable access to the treatment necessary to keep them healthy and prevent progression to AIDS. As an interim measure, we urge to immediately adopt the Early Treatment for HIV Act to allow states the option of covering people with HIV regardless of disability status until a full expansion is implemented. Health care is a necessity not a commodity. Please support meaningful reform that improves access to lifesaving HIV care by ensuring the availability of a robust national public plan option and by expanding and enhancing Medicaid coverage. Sincerely, List in Formation [1] In 2009, 200% of the federal poverty level annual income is around $21,000 for an individual or $44,000 for a family of four.
Sponsor
Contact the HIVHCAWG co-chairs Laura Hanen, National Alliance of State and Territorial AIDS Directors, at 202.434.8091 or Robert Greenwald, the Treatment Access Expansion Project, at 617.390.2584.