HEALTH WORKERS ON THE VERGE OF EXTINCTION— PERSONAL PROTECTIVE EQUIPMENT/CLOTHING IS CRITICAL TO PROTECT HEALTH WORKERS FROM COVID 19
155
people have signed this petition.
Add your name now!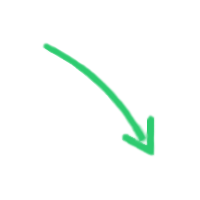 155

people

have signed.

Add your voice!
Maxine K.
signed just now
Adam B.
signed just now
PETITION BY ZIMBABWE PROFESSIONAL NURSES UNION( ZPNU)
1775 MKOBA 6
GWERU
CELL:
0714531304|Robert Chiduku— President
0773570862:| Douglas Chikobvu SG
TO

THE GOVERNMENT OF ZIMBABWE
CC: THE MINISTER OF HEALTH
CC: THE PERMANENT SECRETARY OF HEALTH
CC: THE PARLIAMENT OF ZIMBABWE
CC: WORLD HEALTH ORGANIZATION

BACKGROUND

Zimbabwe has since reported it's 2 cases of COVID 19 2 days ago, and chances of spread are very high due to cross border business, lack of adherence to interventions by some members of the public and lack of personal protective equipment or clothing. Corona virus started spreading from Wuhan of China to other continents and the global pandemic has since killed thousands of people across the world. There are chances that if precautionary measures are not taken, the pandemic may claim a quarter or half of the world population, hence countries must scale up their interventions.

Introduction

This petition seeks to bring the issue of nurses and all health care workers to the attention of the Zimbabwean government, parliament, responsible authorities and the world health organization before health workers are wiped away by Covid 19 due to lack of Personal Protective Equipment and clothing. Therefore this petition seeks to bring the following issues to the government:

1. THE HEALTH AND SAFETY OF NURSES AND ALL HEALTH PROFESSIONALS
We are in dire need of protective equipment to help in the fight against this pandemic. We need N 95 respirators, we need gowns, googles,sanitizers among other resources.
The government must know that health workers are essential services and our criticality should not be undermined especially around this time. Our safety comes as a priority, hence we don't want to be tempted to abondon patients due to lack of PPE.
2. ISOLATION FACILITIES
We kindly advise government to quickly identify isolation facilities, so that Corona cases don't mingle with immuno-compromised patients.
3. EMMERGENCY CUSHION ALLOWANCE BEFORE LOCKDOWN
Before lock down we are demanding immediate cushion allowance for food. We need to boost our nutrition during this period as we are working in highly infectious environments, hence we need grocceries before lockdown.
4. RESOURCES
We need adequate resources to use such as ventilators, drugs, and enough oxygen among others. We dont want to improvise as that may put us at risk around this time. We want to save every life , not to watch people dying due to lack of resources.


OUR FINAL MESSAGE
NO SAFETY OF NURSES& ALL HEALTH CARE WORKERS, NO WORK.