HCS 2022-23 Return to Normal
16
people have signed this petition.
Add your name now!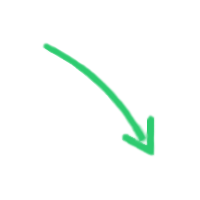 16

people

have signed.

Add your voice!
Maxine K.
signed just now
Adam B.
signed just now
We, the undersigned parents/guardians of students in Hoboken Charter School's (HCS) Lower & Middle School, desire that HCS's Board and Administration implement a full return to normal for the 2022-23 school year.
"Full return to normal" means an abandonment and elimination of all health and masking policies implemented in response to COVID, including but not limited to so-called close contact protocols, forced quarantine and isolation of students (symptomatic and asymptomatic), student testing (symptomatic and asymptomatic, testing prior to school return following breaks/absences, test-to-stay), differentiated protocols for vaccinated and unvaccinated students, school-mandated masking policies.
Stated differently, it is the undersigned's desire that HCS's health-related policies revert to those that prevailed prior to COVID's emergence. Namely, that students feeling unwell stay home until symptoms have abated and the decision to wear a face covering is the province of a student and/or their parents/guardians.
Summary of Facts
SARS-CoV-2 virulence has declined substantially[i] with COVID now presenting similarly to other existing respiratory viruses.
COVID is not going to be eradicated; "we're going to be living with" COVID forever. [ii]
Children have been forced to sacrifice disproportionately and for long enough despite being the least at risk physiologically from COVID and the most at risk from disruptions to their educational, social, and emotional development; it is time for students in this community to have undisrupted schooling, not a 4th academic year of tumult and disruptions.
New Jersey has eliminated all extraordinary COVID mandates for schools; Governmental suggestions regarding COVID are just that and schools throughout the US and New Jersey are ending COVID protocols to maximize students' educational experience and opportunities.
While children are resilient, they are not endlessly resilient. Nor as a community's most vulnerable should they need to be. COVID policies have not been cost free for the HCS community, as they have spawned repeated tumult and disruption for students. As outlined herein, conditions no longer justify such impositions on our children, and the undersigned judge that the harms of sustaining COVID policies for a 4th year for the 2022-23 school year demonstrably outweigh any benefits.
COVID Reality Here & Now
In the 30 months since COVID's detection in the United States (and NJ), a significant understanding of COVID has formed and society writ large has returned to pre-COVID norms. Society's ability to do so is a by-product of various factors. Via vaccination and infection, the population – including nearly 100% of HCS students plus staff – no longer is immune naïve to SARS-CoV-2. Viral evolution has reduced notably COVID's virulence.[viii] Real world experience and research have documented those at risk of adverse outcomes from COVID infection are the elderly and those with specific health conditions (whose risks will be wholly unaltered by maintaining HCS's COVID-era protocols). Children[ix] and school staff have limited risk of such outcomes.[x] The overwhelming majority of society recognizes that life is holistic – not about perpetually seeking to avoid viral infection of a pathogen such as COVID given prevailing immune support, available treatments and (very low) risks of adverse outcomes – and that perpetual avoidance of an airborne aerosol virus is impossible in any event.
On that score, SARS-CoV-2 is not going to be eradicated. It will circulate for centuries and be managed accordingly; the risk profile COVID presents is highly unlikely to decrease further from its already currently very low level. Per Tom Frieden, MD, President Obama's Director of the Centers for Disease Control and Prevention (CDC), whereas in 2020-21 it was "irresponsible and wrong to say: COVID is similar to flu….most important to protect the vulnerable, Omicron is different. Now: That's basically correct. COVID is adapting to us, we need to adapt."[xi] Anthony Fauci, MD, President Biden's Chief Medical Advisor and Director of the National Institute of Allergy and Infectious Diseases now characterizes COVID in society as a virus "we're going to be living with" and "almost at a steady state."[xii]
Societal behavior reflects that 'steady state'. Air travel has surpassed pre-COVID levels, as has dining out.[xiii] Summer camps are full, athletic and extracurricular activities are operating ala 2019 as are sporting and other entertainment venues (both indoors and out).
Similarly, Governor Murphy terminated in March New Jersey's public health emergency and associated extraordinary State-mandated COVID health requirements, including for schools. Accordingly, HCS is not subject to any extraordinary governmental requirements with respect to COVID. Government(s) now simply are providing suggestions/guidelines with respect to COVID similarly to those provided regarding health matters ranging from exposure to Zika and Lyme disease to consumption of sushi and alcohol to generalized sanitation. Schools are under no obligation to adhere to these guidelines.
Inability to Prevent COVID Infection or Spread
Despite Herculean efforts by society, including HCS, to attempt to prevent SARS-CoV-2 spread and/or infection, such efforts have failed unambiguously. Regardless of one's desire to contain the virus, its aerosol nature and contagiousness renders such attempts futile, per the lived experience of HCS's 2021-22 academic year.
Even with stringent masking policies, social distancing, heightened vaccination rates in both the HCS and broader Hoboken communities, HCS recorded 172 COVID positives,[xiv] totaling roughly 75% of the Lower & Middle student plus staff population. Those figures likely are an undercount, as they do not include students infected with COVID but who developed no symptoms – a not uncommon occurrence in children – or those infected when school was not in session. HCS's infection incidence largely mirrors CDC's April seroprevalence study measuring the percent of the US population infected as of February 2022, underscoring efforts to prevent infection in a functioning society at this point are fruitless.[xv]
Vaccination fails to prevent either COVID infection or transmission. Copious numbers of vaccinated HCS students and staff were infected with COVID in the 2021-22 school year. Substantial research on this front has been conducted finding that vaccination fails to prevent either infection or spread of the Delta variant[xvi] or more contagious and prevailing Omicron variant,[xvii] confirming HCS's (and society's) experience. Indeed, CDC now emphasizes that the benefit of vaccination is to help to ameliorate COVID infection severity.[xviii]
Research also has shown no significant differences in viral load exist between unvaccinated and vaccinated persons.[xix] Notably, this includes closely congregated settings,[xx] making policies that differentiate between the vaccinated and unvaccinated arbitrary and meritless.
Nonpharmaceutical interventions (NPIs) – including face coverings – also have no statistically significant effect on the spread of SARS-CoV-2. Proper studies of mask efficacy in school – i.e. mask effectiveness in real-world settings with a well-matched control group – consistently fail to find any significant link between the use of face coverings and COVID incidence.[xxi] A natural experiment from two adjacent school districts – one with a mask mandate and one without in fall of 2021-22 school year and both with mask optional policies in winter – showed no difference in COVID incidence rates in either the period where the districts had opposing or identical masking policies.[xxii] Less rigorous but nonetheless illustrative, COVID incidence rates in geographically adjacent locales with differing mask policies are indistinguishable.[xxiii]
COVID Policies Impose Large Costs
COVID policies have not been cost-free for the HCS community. Given existing widespread SARS-CoV-2 exposure and associated immunity support in the community, what will be continual exposure throughout one's lifetime, the inability to prevent viral transmission or infection in the real world and the disruptive nature of COVID policies to students' education and development, the harms of sustaining such policies for the 2022-23 school year demonstrably outweigh any benefits.
As noted earlier, children are resilient, but they are not endlessly so. The disruptions and abnormalities of recent years entail costs, which are incalculable ex ante. While longitudinal evidence of such costs only will exist ex post, it is highly likely that sustaining such disruptions will affect adversely learning, socialization, empathy, and anxiety with potentially life-long implications.
As such, it is the undersigned's desire that all COVID-era protocols be retired for the 2022-23 academic year to engender a return to normal to maximize HCS students' educational experience and opportunity. Thankfully, reality now fully allows such a path forward. Myriad other educational institutions already have closed out policies instituted in response to COVID: Large swaths of the United States, including various schools throughout New Jersey, reverted to pre-COVID norms in spring 2022 and many more, undoubtedly, will do the same for the upcoming academic year.
Accordingly, it is time for HCS to do the same.
[i] See https://www.cdc.gov/coronavirus/2019-ncov/variants/omicron-variant.html
[ii] See "Anthony Fauci wants to put Covid's politicization behind him," https://www.politico.com/news/2022/07/18/anthony-fauci-interview-covid-00046189
[iii] See Nguyen Van Vinh Chau, etal, "Transmission of SARS-CoV-2 Delta Variant Among Vaccinated Healthcare Workers, Vietnam," https://papers.ssrn.com/sol3/papers.cfm?abstract_id=3897733
[iv] See Gili Regev-Yochay, etal, "4th Dose COVID mRNA Vaccines' Immunogenicity & Efficacy Against Omicron VOC," https://www.medrxiv.org/content/10.1101/2022.02.15.22270948v1
[v] See "Benefits of Getting A COVID-19 Vaccine," https://www.cdc.gov/coronavirus/2019-ncov/vaccines/vaccine-benefits.html
[vi] See Emily Oster, etal, "COVID-19 Mitigation Practices and COVID-19 Rates in Schools: Report on Data from Florida, New York and Massachusetts," https://www.medrxiv.org/content/10.1101/2021.05.19.21257467v1.full; Phillip Sasser, etal "Reported COVID-19 Incidence in Wisconsin High School Athletes in Fall 2020," https://meridian.allenpress.com/jat/article/57/1/59/466422/Reported-COVID-19-Incidence-in-Wisconsin-High; Sergio Alonso, etal, "Age-dependency of the Propagation Rate of Coronavirus Disease 2019 Inside School Bubble Groups in Catalonia, Spain," https://journals.lww.com/pidj/Fulltext/2021/11000/Age_dependency_of_the_Propagation_Rate_of.2.aspx
[vii] Neeraj Sood, etal, "Association between School Mask Mandates and SARS-CoV-2 Student Infections: Evidence from a Natural Experiment of Neighboring K-12 Districts in North Dakota," https://www.researchsquare.com/article/rs-1773983/v1
[viii] See https://www.cdc.gov/coronavirus/2019-ncov/variants/omicron-variant.html
[ix] Pediatric mortality from COVID is similar to influenza in unvaccinated children. See https://www.cdc.gov/nchs/nvss/vsrr/covid_weekly/index.htm and https://www.cdc.gov/flu/about/burden/
[x] See David A. McAllister, etal "Risk of hospital admission with covid-19 among teachers compared with healthcare workers and other adults of working age in Scotland, March 2020 to July 2021: population based case-control study," https://www.bmj.com/content/374/bmj.n2060
[xi] See https://twitter.com/DrTomFrieden/status/1479585440277700612
[xii] See "Anthony Fauci wants to put Covid's politicization behind him," https://www.politico.com/news/2022/07/18/anthony-fauci-interview-covid-00046189
[xiii] See TSATTPCY <Index>, OPENCOUS <Index>, Bloomberg.
[xiv] See "HCS K-8 Communication – June 15, 2022"
[xv] See "Seroprevalence of Infection-Induced SARS-CoV-2 Antibodies – United States, September 2021 – February 2022, https://www.cdc.gov/mmwr/volumes/71/wr/mm7117e3.htm
[xvi] See Nguyen Van Vinh Chau, etal, "Transmission of SARS-CoV-2 Delta Variant Among Vaccinated Healthcare Workers, Vietnam," https://papers.ssrn.com/sol3/papers.cfm?abstract_id=3897733
[xvii] See Gili Regev-Yochay, etal, "4th Dose COVID mRNA Vaccines' Immunogenicity & Efficacy Against Omicron VOC," https://www.medrxiv.org/content/10.1101/2022.02.15.22270948v1
[xviii] See "Benefits of Getting A COVID-19 Vaccine," https://www.cdc.gov/coronavirus/2019-ncov/vaccines/vaccine-benefits.html
[xix] See Venice Servellita, etal, "Predominance of antibody-resistant SARS-CoV-2 variants in vaccine breakthrough cases from the San Francisco Bay Area, California," https://www.medrxiv.org/content/10.1101/2021.08.19.21262139v1.full
[xx] See Phillip P. Salvatore, etal, "Transmission potential of vaccinated and unvaccinated persons infected with the SARS-CoV-2 Delta variant in a federal prison," https://www.medrxiv.org/content/10.1101/2021.11.12.21265796v1.full
[xxi] See Emily Oster, etal, "COVID-19 Mitigation Practices and COVID-19 Rates in Schools: Report on Data from Florida, New York and Massachusetts," https://www.medrxiv.org/content/10.1101/2021.05.19.21257467v1.full; Phillip Sasser, etal "Reported COVID-19 Incidence in Wisconsin High School Athletes in Fall 2020," https://meridian.allenpress.com/jat/article/57/1/59/466422/Reported-COVID-19-Incidence-in-Wisconsin-High; Sergio Alonso, etal, "Age-dependency of the Propagation Rate of Coronavirus Disease 2019 Inside School Bubble Groups in Catalonia, Spain," https://journals.lww.com/pidj/Fulltext/2021/11000/Age_dependency_of_the_Propagation_Rate_of.2.aspx
[xxii] Neeraj Sood, etal, "Association between School Mask Mandates and SARS-CoV-2 Student Infections: Evidence from a Natural Experiment of Neighboring K-12 Districts in North Dakota," https://www.researchsquare.com/article/rs-1773983/v1
[xxiii] See State of New York (mask requirements) vs State of New Jersey (no requirements) https://mobile.twitter.com/WickedMaverick/status/1488470218657648642/photo/1 and Los Angeles County (mask requirements) vs Orange County (no mask requirements) https://mobile.twitter.com/LarryQ6/status/1549405470821154818/photo/1 and Alameda County (mask requirements) vs Contra Costa County (no mask requirements) https://twitter.com/schmangee/status/1549427336549916674/photo/1