Henry County, GA Citizens Demand Decertification and Audit
316
people have signed this petition.
Add your name now!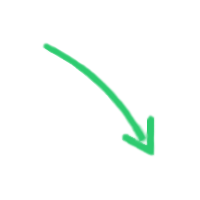 316

people

have signed.

Add your voice!
Maxine K.
signed just now
Adam B.
signed just now
Henry County Legislators, Elections Board and Judge Amero,
We, Henry County Concerned Citizens, have witnessed, documented and testified to numerous irregularities and fraud at our local election's office that have diluted legal votes. The certification of our votes was highly improper and we demand:
1) An immediate full audit and decertification of the Nov 3rd election results.
2) An immediate investigation of the Henry County Elections Office.
3) A revote of only legal votes.
The leadership at the Elections Office has allowed and defended improper signature verifications on applications for absentee ballots, illegal signature verification processes on absentee mail in ballots, lack of chain of custody of ballot bins, overseas ballots with no watermark were counted, unsecured election premises, notice of (illegal) early tabulation of votes, unfair firings of poll workers, candidates to illegally interact with voters in line, denying monitors access to observe ballot handling and lying by saying ballots were not in the room, partisan reps access to election spaces, special food favors and entertainment only at certain polling locations, mailed duplicate absentee ballots to voters, and applied for and obtained 3rd party grant monies from Mark Zuckerberg to be injected into our election process.
During the hand count Audit, no verification of signatures or residency was done. There were only 2 cameras and they did not cover the laptop room where the numbers were being entered. The Democratic chairman was allowed to walk around and interfere and pressure the audit review panel to vote his way. He should not have been allowed near the audit review panel. There were unsecured ballot bins with no locks or chain of custody and Trump votes being counted for Biden, thankfully a few were caught by monitors. When totals didn't match on the bins, it was just initialed and moved on. Counters were making decisions on write in candidates instead of sending to the audit review panel.
At the Recount, the precinct bins did not match the totals given to the SOS. When asked for an explanation, it was never given.
Currently for this Runoff, a citizen's questioning found out that the election's office had violated the law and started verifying 6,500 absentee ballot signatures without notifying the party monitors to be present. Once allowed access, the monitors found that the absentee ballot signatures were illegally being verified. The law states the signature on the envelope must be verified by 2 documents, but they are only being verified by one. When corrected by monitors, several managers ignored the law. The SOS had to step in due to a whistleblower and was able to stop the ballots from being opened until they reprocess and verify every signature by the law. This could have been avoided with proper management and procedures. Now it will take extreme measures and time to process correctly and timely.
This same illegal absentee signature verification was done for the Nov 3rd election. That is why an Open Records requested showed only 21 rejection notifications for invalid signature went out. In 2018, the GA rejection rate was 3.1%. In 2020, the GA rejection rate was 0.15% but Henry County only had a rejection rate of 0.0007% for invalid signature and 0.004 overall rejection rate.
Ballot Monitors have been aggressively intimidated by an election worker for pointing out incorrect ballot delivery procedures and lack of chain of custody. No apologies have been offered and no corrective action has been disclosed. The Sheriff or an officer should be inside the building for the protection of the monitors.
There are thousands of ineligible voters able to vote for this Runoff. A process of verifying their eligibility needs to happen before legal voters are suppressed by ineligible voters. A challenge was submitted by several citizens, but the Elections Board rejected their pleas on December 22nd. It included voters who did not live in Henry County but voted in the Nov 3rd election anyway. The challenge should be investigated, and those voters should be contacted to prove residency. Their absentee by mail ballot should not be opened.
At the Elections Board meeting on December 22nd, several public comments were submitted but they censored our voices and lied by saying no comments were submitted. Citizens who attempted to watch their Facebook Live account could not watch nor could they comment. Later an unprofessional iPhone video was posted but censored important discussions. At night, the footage from that meeting was uploaded but it is a clear violation of Georgia's Open Meeting Act for real time access and comments from the citizens.
The board meetings are notoriously untransparent and difficult to find with no access unless a citizen has Facebook. The Facebook link is not even written on the elections website. The minutes have been inaccessible since September and no video footage is available on the website. Even now the website has not been updated with new ballot opening dates due to the signature verification rescheduling fiasco. Issues with transparency also extend to Open Records Requests. Several are over a month old with no updates after repeated attempts. Why won't they allow citizens access to the tally sheets, poll tapes from election night, ballot bin transfer forms, number of digitally adjudicated ballots or number of envelopes in their possession? We taxpayers deserve a competent elections office and demand fair and lawful elections.
You must be 18 or over and a registered voter. Please sign & print your name with address that corresponds to your voter registration. We will not use your information for any other purpose.