Hays County Petition for Immediate Tax Election
1124
people have signed this petition.
Add your name now!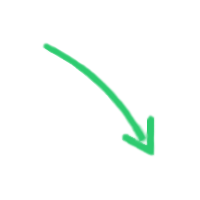 1124

people

have signed.

Add your voice!
Maxine K.
signed just now
Adam B.
signed just now
Per taxpayer right number 11 we request an immediate election to change taxation to purchase price instead of county appraisal value.

No road improvements, added county health services, or other county resources have been added to protect and benefit the residents of Hays County, nor has the county taken into consideration rapid and excessive growth in the tax rates, nor the detriment this has caused to residents.

We will no longer agree to accept the tax appraisal as we did not purchase at the inflated current prices, nor could we have foreseen this exorbitant growth, nor the damages it has caused to all of us, the residents of Hays County, with particular impact to those with Wimberley and Dripping Springs addresses.

We request an immediate election to change taxation in Hays County to Purchase price with no added assessments unless new buildings are added. (See California property tax statutes for reference) as this is an equitable tax system for all owners in Hays County.

We also demand the homestead exemption be increased and request an exemption based on 50% of entire homesteaded value, as opposed to a very outdated $25,000 and to add an additional 25% exemption for both county and school tax value for those over 65 and older, or are disabled, with a goal of removing the county property tax burden completely from these two groups before 2023.
Attached is TX Tax Code 26.075 (2019)

Though the tax RATE did not change, 200-300% increases in appraisal values create undue burden on fiscally responsible constituents who bought within their means and appraisal values should be held to the same standard addressed in this tax code law as no decrease was made to account for a huge increase in appraisal price and extreme population and new home build growth creating tax demand for significantly increased revenue on citizens not being represented, nor are the vast majority benefitting from any of this cost. We also demand an accounting of all tax dollars paid, and reassessments of any future budgets, as well as an answer for lack of planning that has created an undue burden of water shortages, significant traffic, wrecks, fatalities and other un-assessed damages placed on particularly those with a Wimberley or Dripping Springs address due to the absolute negligence of our county in allowing irresponsible growth in already resource taxed areas.
We pray all actions will be frozen until the requested election is both held, and properly and transparently counted.
Sincerely,

Residents of Hays County