Have singer/rapper Drake questioned about XXXtentacions murder.
31
people have signed this petition.
Add your name now!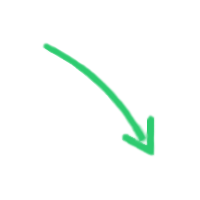 31

people

have signed.

Add your voice!
Maxine K.
signed just now
Adam B.
signed just now
This is a petition to have singer/rapper drake questioned by authorities in connection to XXXtentacions murder. If so this means premeditated murder charges should be brought up
The History of Drake and XXXtentacion goes back to 2016 when X (XXXtentacion) Stated That Drake had been stealing his rap style and flow, this statement has been said to of boosted X's popularity past the amount he was getting on soundcloud where he posted most of his music. Drake had little to say about his claim.
From this point on X had been taking hard jabs at drake over twitter, posting about drakes music, his mom, and even posting a homoerotic photo and a man that looked very similar to drake, these jabs went seemingly unnoticed by drake but X felt he had done enough damage to fell the need to post a tweet in February2018 stating that"if anyone tries to kill me it was @champagnepapi" witch was drakes twitter name at the time. this post was deleted but fans were able to screen grab the post just in case something did happen.
February, 8, 2018 drake is featured on the song "Look alive" by blocboy JB in witch drake raps the lyrics

"We up on the other side, niggas actin' like we tied
I've been gone since like July, niggas actin' like I died
They won't be expectin' shit when Capo go to slide
'Cause I told them that we put that shit behind us, but I lied" As part of the chorus.
These lyrics can be interpreted as drake stating that whoever his target is they wont be expecting to get hit by him because Drake said everything is ok.
In the same song, first verse, Drake raps

"I'm not to blame, man
This fucking industry is cutthroat, I'm not the same man
And I could let you check the tag now, I'm rocking name brand
I'm only chasing after bags, now I got a game plan
And I'm out here with the woo!"
These lyrics are pretty deep being that XXXtentacions LV bag got stolen out of his car after he got shot.

May 25, 2018, Drake drops his single for "im upset" in witch he raps the lyrics
"SMS, triple X
That's the only time I ever shoot below the neck (skrr)
Why you keep on shootin' if you know that nigga dead? (Skrr)
That's the only kind of shit that gets you some respect"
These lyrics can be interpreted as Drake sending an APB out on X to kill him and even specifies where to shoot him at.
June, 18, 2018 Less than a month after Drake drops "im upset" 20 year old XXXtentacion was shot and killed in his car, shot in the neck, bag stolen, just as drakes lyrics specifically stated. if you put all the points together everything points to drake being the guy to fingers are levitating to.
If you agree that Drake has some exsplaning to do please sign this petition to call him out and bring FULL JUSTICE to XXXtentacion and his family and friends and fans.
UPDATE: June, 29, 2018 Drake released a new Album SCORPION. on this album is the song Mob ties in wich drake sings the lyrics

Ayy, sick of these niggas (sick)
Sick of these niggas (sick, sick)
Hire some help (help), get rid of these niggas (skrr)
Sick of this shit, move to the Ritz
Turned out the bitch (ayy)
It is what it is, yeah
GLE, 'cause that Lambo movin' fast (skrr)
S Class, G Class, lotta class (sss, sss)
In a rocket and that bitch ain't got no tags (skrr, skrr)
Louis bags in exchange for body bags, yeah

These lyrics can be looked at as drake litteraly admitting to hiering some help to get rid of somebody. he again refrenses a LV bag with "Louis bags in exchange for body bags"

remember XXXtentacion had his louis vuitton bag stolen out of his car.

Drake keeps digging himself into a bigger hole with this one. SIGN!!