Hausverwaltung am Warschauer St. 46. selbst schließendes Tor einzubauen
13
people have signed this petition.
Add your name now!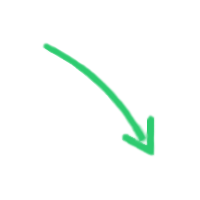 13

people

have signed.

Add your voice!
Maxine K.
signed just now
Adam B.
signed just now
Deutsch (English below):
Liebe Nachbar*innenn der Warschauer Str. 46,
ich schreibe Ihnen, um Sie um Ihre Hilfe zu bitten und uns als Nachbarn gemeinsam an unsere Hausverwaltung zu wenden. Mein Anliegen ist der Wunsch, ein neues, selbst schließendes Tor einzubauen, wie es das Haus Warschauer Str. 45 hat. Abgesehen von den vielfältigen Problemen, die ein ständig offenes Tor mit sich bringt, sind folgende Probleme in letzter Zeit aufgefallen:
Am Dienstag, den 30. März, wurden 2 Frauen von einer Gruppe von Männern am Eingang belästigt. Diese Männer wollten ins Haus und behaupteten, dass sie eine Wohnung im Gebäude gemietet hätten, aber keine Schlüssel besäßen. Ihr Verhalten war aggressiv und einschüchternd, nachdem eines der Mädchen ihnen sagte, dass sie ihnen nicht öffnen würde.
Am Mittwoch, den 31. März war das Tor defekt und es war nicht mehr möglich, das Tor zu schließen.
Wie ihr möglicherweise mitbekommen habt, hat vor 2 Wochen jemand Fäkalien im Eingangsbereich hinterlassen und die Hinterlassenschaften waren dort für eine Woche.
Vor ca. 3 Wochen hat eine Frau auf der Treppe des Hintergebäudes Heroin genommen.
Ebenfalls vor ca. 3 Wochen war im Müllentsorgungsraum ein offensichtlich Fremder in diesem Raum und durchsuchte den Müll.
Im Winter wurde der gesamte Eingangsbereich mit Graffiti bemalt (das ist das geringste Problem, dennoch kamen die Personen wahrscheinlich durch das offene Tor)
Ich bin mir sicher, dass Sie alle unterschiedliche schlechte Erfahrungen gemacht haben und ich habe von gestohlenen Fahrrädern und Einbrüchen in den Kellerräumen gehört. Ich lade Sie ein, auf der folgenden Webseite Unterschriften zu sammeln und der Hausverwaltung eine Sammelanfrage zu diesem Thema zu schicken.
English:
Dear neighbors of the Warschauer St. 46,
I write to you to request your help in organizing ourselves as neighbors to jointly request the Hausverwaltung to install a proper gate/door (one that closes by itself) just as the Warschauer St. 45 has. Apart from the multiple problems of having a constantly open gate, recently the following problems have arisen:
On Tuesday 30th of March, 2 women were harassed by a group of men at the entrance. These guys were forcing the entrance to go inside arguing that they rented a place in the building but did not have keys to enter. Their attitude was aggressive and intimidating after one of the women told them that she would not open to them.
On Wednesday 31st of March the gate was found broken and now is not possible to even lock it.
As you all noticed, 2 weeks ago someone shit in the hall to go to the back building and the shit was there for almost a week.
Around 3 weeks ago a woman was taking heroin on the stairs of the back building.
Also, about 3 weeks ago, there was a stranger in the rubbish disposal room, going through the rubbish.
In the wintertime, all the entrance hall was painted with Graffiti (least of the problems, but also to mark it here)
I am sure that you all have other bad experiences and I have heard of stolen bikes and robberies in the cellar rooms. I invite you to go to the following webpage to collect signatures and send the Hausverwaltung a collective request on this issue.
Mit freundlichen Grüßen,
Ihre lieben Nachbarn der Warschauer Str. 46