No More Hate From The Fourth Estate!
27
people have signed this petition.
Add your name now!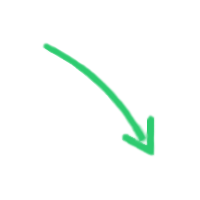 27

people

have signed.

Add your voice!
Maxine K.
signed just now
Adam B.
signed just now
Thomas Morgan is a columnist for the Utica Observer Dispatch (OD). Every week he spills his usual dribble out to the world, but sometimes, just sometimes, he gets a bit of hate speech thrown in there. Recently his column got even more disgusting than usual. In his hit piece
"Same-sex marriages? Why just stop there?"
(You can view it at this link)

In his article he writes such treasures as:

"...there are concepts that prohibit brother and sister from marrying. Concepts that keep mom and son from legally mating. They come from somewhere in history. That somewhere is exactly the same place that concepts against same-sex marriage came from. The court has declared by law that we must forget that somewhere. We must ignore those concepts. If people love each other and they are both named Sally, they can marry."

He also sees bestiality and animal marriage as an ultimate result of gay marriage according to his pieces implication.

This man is spreading hate for the sake of it, and the Observer Dispatch dismissed my concerns by saying it is the same argument that the Supreme Court used in dissent, which it is not. The OD Tweeted about Mr. Morgans "argument":

"It's similar to one made by some SC justices themselves in dissent ..."

and

"There is nothing inherently hateful about Mr. Morgan's column. He is making an argument (perhaps an "ad absurdum" one) ..."

We are asking the Observer Dispatch to retract this baseless "opinion" piece. Many of these same arguments were used when interracial marriage was legalized; would the OD allow an article that blasted interracial equality as long as it's "opinion"

If the OD is not willing to retract this farcical article then we will escalate to asking advertisers and subscribers to also remove their support from the several local papers the OD's parent company (Gatehouse Media) own.

Its time to stand up and say that hate speech is not free speech. To suggest that homosexual or transgender people getting married will lead to bestiality and incest is not only mildly offensive, it is dehumanizing. And dehumanization is the first step to denying civil rights and furthering violence.