Has God used Bryann Trejo to impact your life? Sign & Share
4791
people have signed this petition.
Add your name now!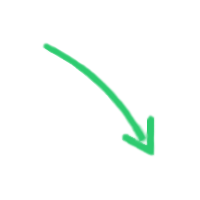 4791

people

have signed.

Add your voice!
Maxine K.
signed just now
Adam B.
signed just now
Dear Judge Gull,

We are writing today to express how much one of the inmates in your jail is now living a life that reflects the opposite of the way he used to live, in hopes to inform … not to sway you. Respectfully, you have a job to do and we understand that.
We are sure you get letters all of the time trying to convince you that an inmate shouldn't serve time in jail, along with a long list of numerous reasons why. Well, that is not why we are writing to you. In this particular case, we are writing as a people who are so convinced of his transformation that whether he is inside or outside, he will be about doing good. The bible says that we are to "be about our Father's business" and that is exactly what this person is about. Always and no matter the circumstance. He won't let jail or anything else change that.
We are writing in reference to an inmate in your jail, Mr. Bryann Keith Trejo.
Bryann recently turned himself in at your Jail. He had court today and learned that he's being held without bond as he awaits sentencing on August 7th. He's been very honest and transparent about his situation and what he did that put him there. His surrender at the jail is truly a reflection of his surrender at the cross of Jesus Christ. He's a man of honor and integrity and that is evident in all that he does.
I'm also sure that you are aware that his identical twin brother was brutally murdered shortly after he did not show up for that sentencing back in 2012. It's not an excuse but it does explain a lot about where he was at back then. I cannot imagine the fear coupled with the agony of grief.
My husband and I run a ministry called Kingdom Connect and have watched first hand, God use Bryann as a vessel to minister to broken, hurting people. What he used to do on the streets has completely turned around. Instead of being a part of the problem, he is now a part of the solution. The work that God has him doing is what has the power to PREVENT people from ending up in your jail. He's a forgiver rather than a fighter, he's a giver rather than a taker, he is a truth teller rather than a liar and he is committed to justice rather than a runner. We have never witnessed someone love like he loves and lives what he believes the way that Bryann does and we just wanted you to know that he's made it clear that he's there to face his consequences and has not made one single excuse.
We are asking for grace for Bryann, whatever that is. He isn't a manace to society … he is a blessing to society. The world needs more people like Bryann Trejo.We are also praying for you, as we know your job must be challenging. May God bless and keep you and may His face shine upon you.
Kind Regards,
David & Melinda Brown
KINGDOM CONNECT INC 501 (c) (3) nonprofit organization EIN:82-4748661