Petition against Canada's negative vote to recognize Palestine membership at UNESCO
82
signers.
Add your name now!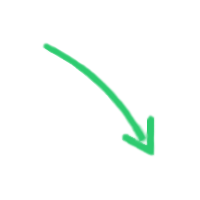 82

signers.

Almost there!

Add your voice!
Maxine K.
signed just now
Adam B.
signed just now
Date: Thu. Nov. 3rd, 2011
To: The Right Hon. Stephen Joseph Harper, P.C., M.P.
Dear Mr. Prime Minister, We the undersigned –a group of proud Canadian citizens and permanent residents– would like to bring to your attention –as leader of a prominent Western liberal democracy– our serious concerns regarding Canadian government's negative stance with respect to Palestine's recent UNESCO membership.
Canadian government's negative stance toward recognizing Palestinian people's inalienable right to have an independent state and government, is clearly in oppose to UN Charter's first article which recognizes all nations' right to self-determination and is also in opposition to article 15 of Universal Declaration of Human Rights which states everyone has the right to a nationality. It is certainly noteworthy to mention here that the first version of UDHR was drafted by no other country but Canada!
Dear Prime Minister, are you aware that the Canadian government's current policy towards Palestine has the potential to gravely violate the principles of global ethics and justice which require peaceful coexistence of nations based on equality and mutual respect? Have you considered the potential negative consequences of undermining the will of a decent people, not to mention the possible regression towards world stability and peace? Would you not agree that from a practical perspective, to ignore Canada's strategic and national interests and forgo its international reputation at the cost of defending Israel's interests in the Middle East is perhaps too-high-a-price to pay?
Considering the ever-growing recognition of the value of democracy in the world and the downfall of Arab authoritarian and outlaw regimes, Canada's negative vote, not only discredits the liberal democratic values in the eyes of the developing countries, but also threatens the very young yet growing tree of democratic Islam absent of which could in return result in an evermore increase in the number of religious fundamentalist and violent-seeking groups in the region. In addition, Canada's negative vote against Palestine UNESCO seat would in fact further validate totalitarian regimes' age-old propaganda that liberal democratic values are only concerned about expansion of Western hegemony.
We the undersigned strongly believe that resolving the Palestine-Israel issue in a fair and just manner would serve as a positive testament to the credibility of liberal democracy in establishing a more just and peaceful global order. Mr. prime minister, if you truly believe in the concept of common ownership of the earth as a non-parochial standpoint and if you acknowledge and respect other nations' right to self determination, we then ask that you support and respect Palestinian people's inalienable right to have an independent state and naturally, we ask that you may acknowledge and respect their right to be a member of UNESCO.
Sincerely,
The undersigned
Sponsor
.
Links